Retail Week looks ahead to the next seven days with third-quarter trading updates from Next and Morrisons both on the agenda.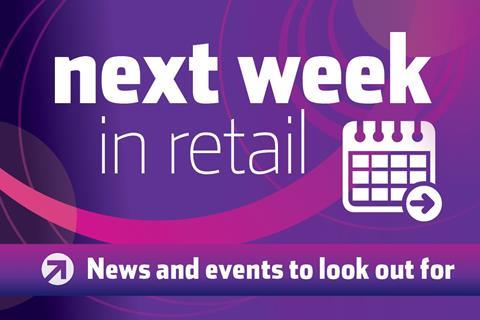 Next
The fashion giant updates the market with its third-quarter trading performance on Wednesday. Next's pre-tax profits fell 1.5% to £342.1m at the half year stage as retail sales remained flat at £1.08bn. Boss Lord Wolfson, said it would raise prices in 2017 to combat fluctuations in sterling since Brexit. Next expects cost prices to jump 5% next year after the value of the pound plummeted and predicted that a planned 5% increase in the retail selling price would spark a like-for-likes dip of 0.5% to 1%. But the retailer said then: "In the scheme of things, we think that this drag on sales is manageable and less damaging than taking a significant hit to margin."
Morrisons
The supermarket giant unveils its third-quarter results on Thursday as it seeks to build further sales momentum. Morrisons boss David Potts's turnaround efforts are bearing fruit in a fiercely contested market, with range reviews, investments in price, improved customer service levels and revamped stores gaining traction with shoppers. Last month, Potts said the retailer "fired on all cylinders" during the first half of its financial year, when strong trading around key periods including Valentine's Day and Easter proved the catalyst for rising profits and sales. Like-for-like sales advanced 1.4% across the half-year, but Potts insisted Morrisons was still in the 'fix' phase of his 'fix, rebuild, grow' transformation plan for the business.