Zalando's EBITDA jumps 31% to €107.5m (£83.5m)
Revenue grows 34% to €2.9bn (£2.25bn) in 2015
Number of active customers increases 22%
German etailer Zalando has posted surging sales and profits during 2015 as it attracted a growing number of customers to its website.
The online fashion retailer's EBITDA rocketed 31% to €107.5m (£83.5m) during the 12-month period, up from €82m (£63.7m) the previous year.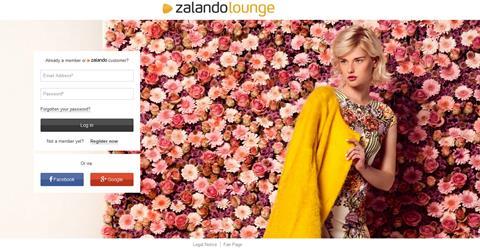 That was driven by a 34% jump in revenue to €2.9bn (£2.25bn). Sales growth in the crucial fourth quarter was 30.5%.
The etailer's primary 'DACH' market, comprised of Germany, Austria and Switzerland surged 28% to €1.58bn (£1.23bn), following 16% growth in 2014. Total sales for the rest of Europe soared 45% to €1.2bn (£930m).
Zalando reaped the rewards of attracting more shoppers to its website as its active customer base grew 22% to 17.9 million. The number of orders reached 55.3 million, up from 41.4 million in 2014.
Mobile visits accounted for 57% of traffic to its website, up from 42.3% the previous year. During the fourth quarter, mobile comprised 60% of all traffic.
App downloads reached 16 million during the year, more than doubling from 7 million in 2014.
Zalando added that customers were also spending more, as the average basket size inched up from €66.60 (£51.71) in 2014 to €67.80 (£52.67). During the fourth quarter, average spend was €72.10 (£56.01), up from €71.70 (£55.70) during the comparable trading period of 2014.
Management board member Rubin Ritter said: "Our market position has never been stronger, and we have never faced so many great opportunities.
"We want to excite even more customers and gain further market share. We deliberately pursue growth while maintaining solid profitability – we think this is the best way to create long-term value."
Zalando opened several new facilities over the year, adding two tech hubs in Dublin and Helsinki and is in the process of establishing a fulfilment centre in Lahr, Germany. It also plans to open a satellite warehouse in Stradella, Italy.
It expects growth in 2016 to be around 25% and an EBITDA margin of 3-4.5%.