George at Asda is stocking the UK's first augmented reality T-shirts.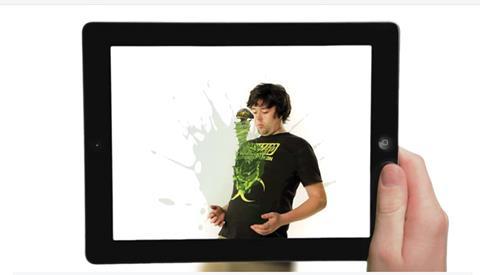 The clothing brand has teamed up with technology company Zappar to launch the T-shirts, which allow consumers to bring images to life by pointing a smartphone at the clothing using the Zappar app.
The range includes an Alien-inspired T-shirt which triggers an image of an extraterrestrial exploding from the chest of the wearer when viewed using a smartphone.
George is selling the T-shirts exclusively for two months. There are five designs in the range.
George has embarked on a strategy to "dial up" its fashion credentials by revamping areas in Asda stores, increasing the number of fast fashion lines and extending its headline sponsorship of Graduate Fashion Week.