Sports Direct high street fascia USC has been bought out of administration by Republic.com, a retailer also owned by Mike Ashley's Sports Direct.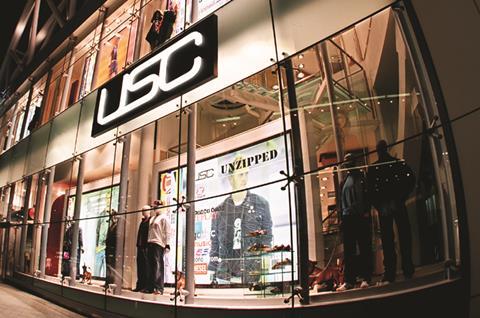 The retailer filed a notice of intention to appoint receivers at the High Court earlier this month, reportedly prompted by a request for payment from fashion brand Diesel.
Philip Duffy and Geoffrey Bouchier, managing directors of insolvency firm Duff & Phelps and Robert Palmer of the Gallagher Partnership were appointed joint administrators of West Coast Capital (USC) on Tuesday.
Following the administration Duff & Phelps completed a going concern sale of the business and assets of USC's stores to Republic.com Retail Limited. All stores and staff working within them have been retained and are continuing to trade, a statement said.
Philip Duffy, managing director of Duff & Phelps, said: "West Coast Capital (USC) Limited underwent a very successful financial restructuring process and sale; this leaves the business in a stronger position to carry on trading. We are pleased that following the process all stores continue to trade."
A spokeswoman for Duff & Phelps said West Coast Capital (USC) is made up of 28 stores and employs 700 staff.
USC is the second young fashion retailer to enter administration this year, after Bank fell into administration earlier this month following its sale to restructuring specialist Hilco at the end of last year.
Sports Direct bought fashion chain Republic out of administration in 2013.