Asos has denied underpaying new warehouse workers after reports surfaced of new workers being paid less than their established counterparts.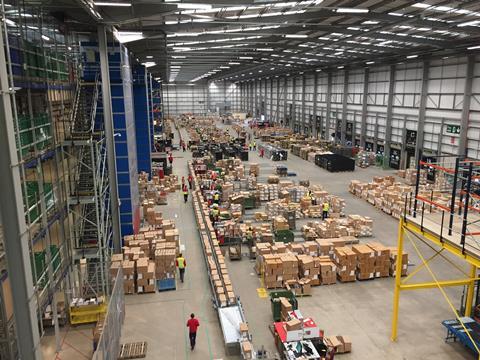 According to The Guardian, it has obtained documentary evidence that Asos paid new temporary employees less than their more established colleagues for three months longer than regulations suggest, potentially saving itself thousands of pounds.
Regulations state that temporary workers, employed by agencies on behalf of a company, should have the "same basic terms and conditions of employment as if they had been employed directly by the hirer" after they complete three months of work.
A spokeswoman for Asos, Transline and XPO Logistics, which runs the Barnsley warehouse, said: "We are extremely disappointed in media reports suggesting that temporary workers are not paid equally at the site in Barnsley. This is completely untrue. In fact, all workers are paid the same rate from their first day – regardless of their temporary or permanent status.
"This means that we actually go further than the Agency Worker Regulation guidelines, which don't require equal pay until 12 weeks of work. Our approach is to do what is right for the employee – and in many cases that means going above and beyond what's required by law."
Latest attack
The evidence forms the latest attack on conditions at Asos's Barnsley warehouse, following allegations by the GMB that staff were under constant surveillance and subject to poor working practices.
The initial attack prompted Asos boss Nick Beighton to write an angrily worded six-page riposte, insisting that the etailer had "nothing to hide".
The GMB, which yesterday staged protests outside Asos's warehouse, said it is considering whether to launch legal claims on behalf of workers.