Topshop will open its first store in China on Thursday at a 14,000 sq ft flagship site in Hong Kong, as the retailer continues its growth overseas.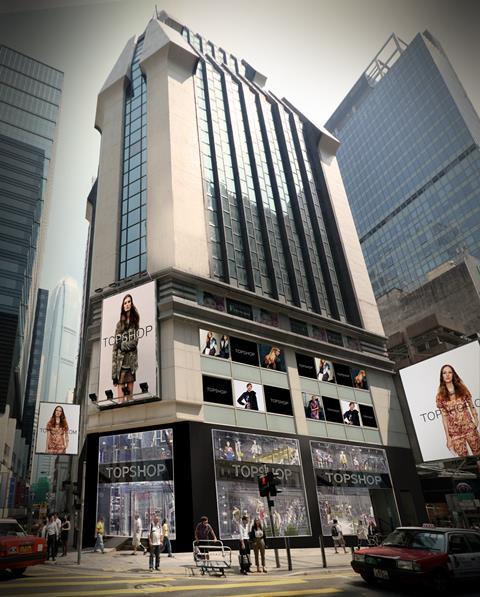 The Arcadia-owned fashion retailer will showcase its ranges in the busy Queen's Road Central region.
Arcadia owner Sir Philip Green said: "This is a very exciting step in the continued growth of Topshop as a global, yet uniquely British, brand. I am confident that the fashion-loving Hong Kong customers will enjoy the retail experience and fantastic product offer that Topshop will deliver for them."
The opening follows that of Topshop's flagship store in LA this year, it's fourth US flagship.
The Hong Kong store will feature ranges including its London Fashion Week collection Unique, its premium limited edition line Boutique and its designer collaborations.
The store will also stock Hong Kong exclusives such as collectable T-shirts and beanie hats to celebrate the launch.
As in other stores, Hong Kong customers will be able to book into the personal shopping service.
Meanwhile, in the run-up to the opening, Topshop's Sweet Truck will be on the road, giving away free treats and gift cards. Live music and more giveaways will hail the launch at 5pm on Thursday.