Sir Philip Green's Topshop has teamed up with pop superstar Beyoncé to launch a streetwear brand featuring sports and fitness clothing.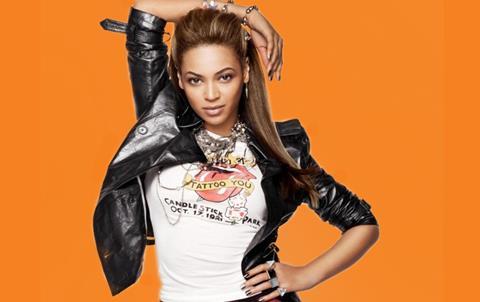 The joint venture will produce clothing, footwear and accessories across dance, fitness and sports categories, fusing fashion with technical performance. The partnership will be created under new company, Parkwood Topshop Athletic.
The brand will be stocked across Topshop stores and online from autumn 2015.
Green said: "We have been looking at this category as fashion inspired fitness develops, and know that this is right in our customers' heartland.
"Creating a partnership with Beyoncé, one of the most hard-working and talented people in the world, who spends many hours of her life dancing, rehearsing and training is a unique opportunity to develop this category."
Beyoncé said: "I could not think of a better partner as I continue to grow the Parkwood business. I have always loved Topshop for their fashion credentials and forward thinking.
"Working with their development team to create and produce a technical and fashion-led collection is exciting and I'm looking forward to participating in all aspects of this partnership."
Green added: "Being partners with Beyoncé and her team who have the greatest creative energy and enthusiasm is inspiring for all of the team at Topshop. We have much to achieve in just under a year, but we are all up for the challenge, and look forward to delivering athletic streetwear in an inventive and exciting way."