Topshop is to open in France today with a concession in the upmarket Galeries Lafayette department store in Paris.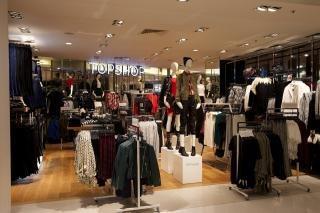 The 180 square metre branch will house Arcadia-owned Topshop's core collections, shoes and make-up as well as premium lines and designer collaborations.
Arcadia boss Sir Philip Green said: "I am delighted that Topshop has opened today in Galeries Lafayette. I walked the space myself earlier this month when under construction and was impressed by the location, energy and diversity of great brands within the store.
"We are all excited by the reception Topshop has been given at our recent launches in other European cities, such as Amsterdam, Berlin and Munich."
"However, with Paris being such an important fashion capital, we are hopeful that this opening will be the jewel in the crown, and the start of the journey to bring Topshop to even more fashion lovers with our partners at Galeries Lafayette."
The move is part of a wider international expansion drive for Topshop. Last year, Green sold a 25% stake in Topshop to private equity firm Leonard Green to aid the overseas push and it has since expanded in the US through standalone stores and concessions within department store Nordstrom.