The Topshop Unique London Fashion Week show was themed 'dogs meet mice somewhere in early Hollywood'.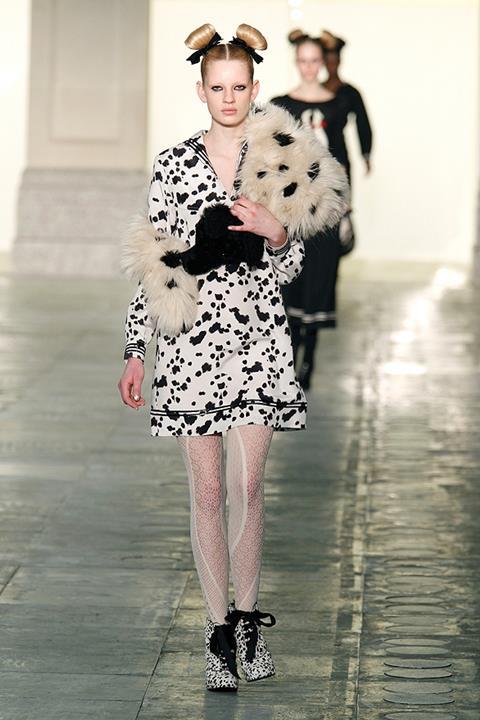 Set to a soundtrack from 101 Dalmatians and Elvis Presley's Hound Dog, faux-fur coats, silken pyjama suits and dog-print blouses were the order of the day, while models were given Minnie Mouse ears in the form of two buns on top of their heads. Some even had their noses painted black to look more mouse-like.
Green scored a coup as sat next to him in the front row was Anna Wintour, US Vogue editor and one of the most powerful people in fashion. Other notable celebrities to watch the show were Sir Stuart Rose, Alexa Chung and Pixie Geldof.