TK Maxx full-year pre-tax profits jump 11% to £142.3m
Retailer grows sales 11% to £2.4bn in year to January 30
Fashion chain also focuses "aggressively on expenses"
TK Maxx has posted a jump in full-year pre-tax profits after growing sales and focusing "aggressively" on cost controls.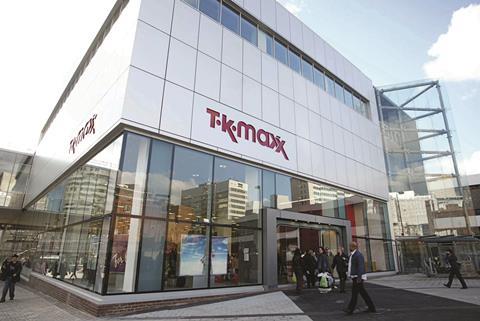 The budget fashion retailer said pre-tax profits climbed 11% to £142.3m during the 12 months to January 30.
TK Maxx's total sales increased by the same percentage to £2.4bn from £2.2bn the previous year.
According to documents filed at Companies House, like-for-likes also advanced, growing 4.6% year-on-year.
TK Maxx, which is owned by US parent TJX, said it kept costs down during the year by "focusing aggressively on expenses", including scaling back spending on advertising and store fixtures.
The retailer, which launched in the UK in 1994, opened 25 new stores last year, including six HomeSense shops.
The filing revealed that bosses aim to continue expanding in the UK with a pipeline of 24 new stores planned for 2017.
TK Maxx now operates more than 500 stores across Europe. It reached the milestone when it launched in Chichester, West Sussex, earlier this year.