The jewellery market is the latest focus of Retail Week's 'The disruptors' series, which looks at the businesses and trends creating waves across the industry.
Wearable tech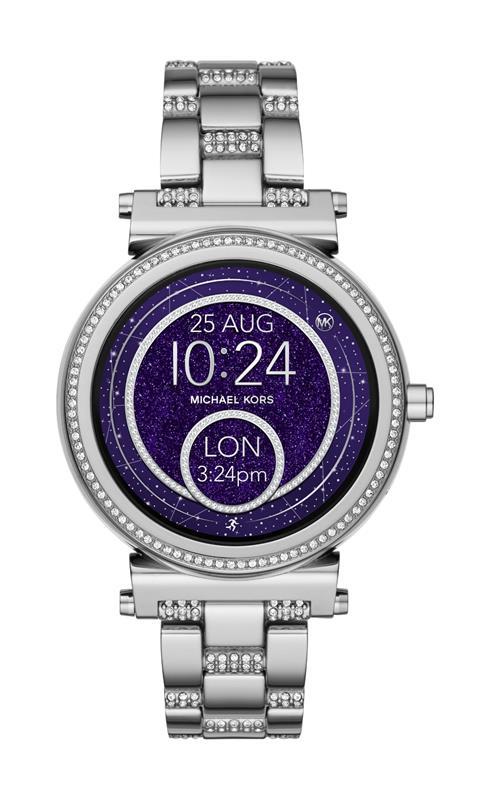 Wearable tech is still a very new force in the jewellery sector, but it is definitely one to watch.
US specialist Ringly was set up by former eBay senior product and design manager Christina Mercando, who realised that women keep their phones in their bags and so miss important calls and messages.
Ringly's jewellery alerts users of incoming calls, texts, emails or Facebook messages – even when the phone is out of reach.
Established jewellery players are also getting in on the act.
Michael Kors has ploughed investment into this area and is creating smartwatches by integrating wearable technology into its timepieces.
Powered by Android technology, the watches feature Smart Help from Google, use voice-activated technology and have a built-in fitness tracker.
Tying into the current vogue for wellbeing, which shows no signs of abating, the area continues to attract investment.
"Lots of big-name brands are investing here, but from the consumer stats I think it's still niche and a tiny segment of the market," says GlobalData lead retail analyst Honor Strachan.
"It probably will continue to be a trend over the next few years as designs and functionality improve. But there's a long way for the brands to go."
The rise of the semi-fine players
Semi-fine jewellery has boomed in recent years, invigorating the rest of the market.
These pieces are sold for hundreds, rather than thousands, of pounds and use semi-precious stones and precious metal plating.
The pieces are far more fashion-oriented than those made by most luxury jewellers and so costs need to reflect the trend-based nature of the product.
Consumers would not be willing to pay thousands of pounds for a non-classic piece, and using lower-grade materials helps to keep costs down.
"The price of these pieces means they're premium, but still accessible," says Strachan.
"They're not costume jewellery and they're not luxury. These brands are affordable, fashion-forward and trend-led.
"There was a real gap in the fine jewellery market for fashionable, rather than classic, pieces."
Semi-fine jewellery has, in particular, attracted a fashion-forward customer in her 30s with a disposable income.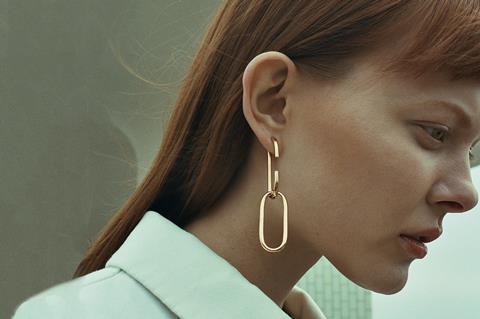 "The offer of fashion pieces that combine quality with affordability has meant that the jewellery category has gained traction with a far wider consumer base than before," says Ella Hudson, WGSN's senior editor for accessories and footwear.
"It's also encouraged many of the heritage fine jewellers to push forward with a more fashion-focused offer."
Strachan says that, although semi-fine jewellery specialists are still relatively small, they are still making the market more competitive.
"Individually they are not a massive threat, but collectively they are," she says.
Some of the more notable semi-fine brands include Alighieri, sold on Net-a-Porter and Matchesfashion.com, and inspired, somewhat unusually, by Dante's Divine Comedy; antique-inspired Annina Vogel, sold at both Liberty and Selfridges; and Danish minimalist brand Maria Black, sold at Liberty, Net-a-Porter and Farfetch.
"The rise of online has played into these brands' hands," Strachan adds.
"The etailers have really made these brands a lot more successful than they would have been previously.
"The department stores used to only sell known luxury brands, not smaller unique ones. I think online has given these brands a platform and that's really driven brand awareness."
One key fall-out has been the knock-on effect on high street retailers, such as Goldsmiths and H Samuel, with parent companies Aurum and Signet suffering as a result.
"It's much more challenging for them now that we have so much more choice if we want to spend £100 on earrings," Strachan explains.
"We are seeing very poor performance – they are really reliant on their traditional customer, who is ageing with them."
3D printing and lab-grown diamonds
Once the preserve of skilled craftspeople, the jewellery industry is now taking advantage of new technologies.
While 3D printing has been the subject of much hype in recent years, the technology has still not crossed into the mainstream. But that isn't to say it won't.
"3D printing is going to be massive; it's going to be a huge innovation in jewellery design as to how things are manufactured," Sheherazade Goldsmith, co-founder of luxury jewellery brand Loquet, told Monocle in October last year.
"There's an element of that which is very sad because, if you travel the world, strangely it's still one of those things that is very much handmade all over the world. The vast majority of [the industry] will go into 3D printing."
Another area undergoing huge change is the precious stones industry.
Lab-grown diamonds and stones are becoming more commonplace and pose a huge threat to the diamond industry.
Brands such as Brilliant Earth, which grow diamonds and other stones, allow customers to create their own rings and trade on their ethical credentials.
With the consumer more ethically aware than ever, this is a shrewd approach.
The new value players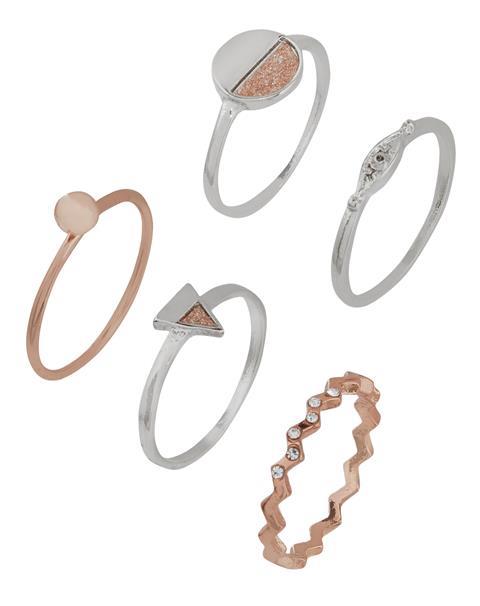 Mirroring the dynamic of their mainline fashion offers, many of the high street fashion players are being undercut by their more value-driven rivals.
While none of these players are new, they have increasingly invested in their jewellery offers.
Once-strong jewellery retailers such as Topshop are losing ground to the ever-successful Primark as the value behemoth turns out the same hyper-trend-led pieces for a fraction of the price.
The mid-market has attempted to invest in premium in response, with Topshop launching a gold-plated range, but it has found it difficult to maintain a point of difference.
The international challenger
Australian retailer Lovisa launched in the UK back in 2015.
Formerly targeting 50 stores nationwide, it has now upped that target to 100, and is looking for space in premium shopping destinations such as Bluewater and Westfield London as it squares up to Accessorize.
Lovisa's small-footprint shops are more targeted than Accessorize as they focus exclusively on jewellery and exclude other accessories such as leather goods.
"At Lovisa, we have a clear focus on one category, positioning ourselves as a destination for fashion jewellery," says boss Shane Fallscheer.
"Being at an affordable price point, Lovisa is more about impulse and fast fashion; this is on trend now and she wants it to wear tonight."
Ones to watch
Jewellery has historically been a fragmented marketplace, which has allowed smaller brands the space to make their mark.
Former disruptors that have now garnered significant market share include Pandora, Astley Clarke and Olivia Burton. Strachan picks out the latter two as brands to watch.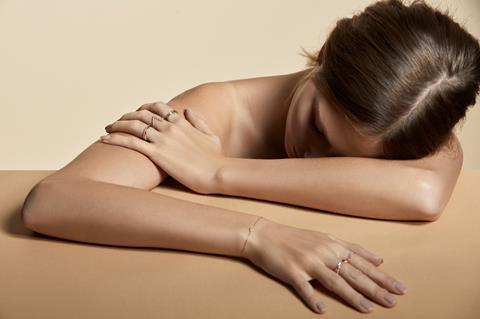 "Astley Clarke continues to move up our rankings," she says. "It's not a new brand, but it's gaining scale quickly, particularly with the under-35s."
The ultra-feminine Olivia Burton was founded in 2012, originally selling watches, and launched its first jewellery collection at the tail-end of 2016.
"The brand was sold last year to US watchmaker Movado, and we expect them to expand their offer under that new ownership," Strachan adds.
The disruptors: The shake-up in retail delivery
1

2

3

Currently reading

The disruptors: How the jewellery market is evolving

4

5

6