Anita Bolger, global brand and marketing director at Tesco's F&F clothing arm, will leave the retailer at the end of the year.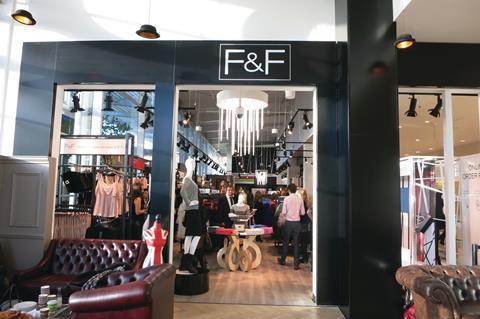 Bolger, who is responsible for heading up F&F's marketing worldwide, has been with the retailer for 14 years.
Before joining Tesco she was at Arcadia for six years where she held roles such as group marketing director and group design director.
Chris Other who has recently returned from his role as F&F commercial director in China will become F&F marketing director.
It is not known if Bolger has left to join another retailer.
F&F chief executive Jason Tarry said: "After 14 years of outstanding service, Anita Bolger, group F&F brand and marketing director, will be moving on from F&F and Tesco.
"Without doubt the F&F brand and business would not be what it is today without her passion, energy, and relentless and uncompromising focus on the brand.
"I want to thank Anita for her enormous contribution to F&F and wish her well in the next chapter of her life."