Tesco clothing chief Richard Collins is stepping down and will be replaced by former BHS boss Richard Price, Retail Week can reveal.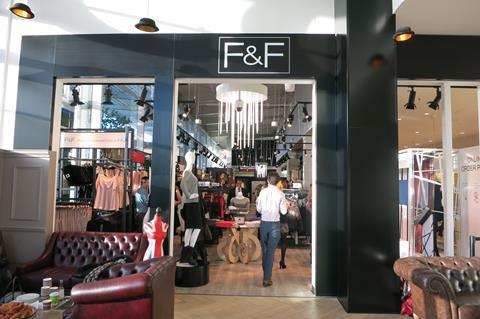 It is not yet known whether Collins has a job to go to, but he will depart F&F on August 28.
Retail Week revealed in February that BHS managing director Price was stepping down to take up a senior role at Tesco.
Although Tesco refused to comment on Price's appointment or the exact role he would take up, sources close to the situation said he was being drafted in as chief executive of F&F.
A spokesman for F&F today confirmed Price's role.
Collins, who spent nine years at BHS and two years with Allders, has been at Tesco since November 2005 when he joined the grocer as store director for clothing operations.
Two years later he took on the broader role of store director for clothing and general merchandise operations, and by December 2011 he had been handed the position of business leader for clothing, general merchandise, click-and-collect and Homeplus.
Collins became chief operating officer of F&F in March 2013, before being promoted to the chief executive role last September.
Share of clothing market
Tesco holds 30% of the supermarket clothing market, making it the second largest player behind George at Asda, which has 43.7%, according to figures released by research firm Verdict earlier this year. Third-placed Sainsbury's Tu has 21.2%.
Tesco revealed a 1.3% drop in UK sales for the 13 weeks to May 30, compared with a 3.4% fall a year ago. The grocer did not provide a separate breakdown for its F&F business.
The F&F spokesman said: "We'd like to thank Richard Collins for all his hard work helping to develop the F&F brand over the last 10 years.
"During this time Richard has led the transformation work on the UK refit programme, introduced RFID technology and as CEO led the team to a strong trading performance. From September, Richard Price will formally take over as CEO of F&F."