SuperGroup has bought itself out of its US distribution licence for £22.3m, giving it exclusive rights to sell products in North America.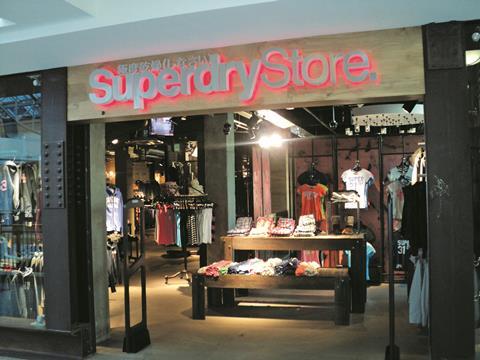 SuperGroup chief executive Euan Sutherland said the strategy update was a "big long-term move". He said he spent a lot of his first four months at the retailer in the US negotiating the deal.
As part of the £22.3m cash deal – which was originally signed in 2008 under a 30-year agreement - SuperGroup will take over a chain of 15 stores across the country which are currently making a loss. Sutherland said the retailer will exit two or three of the stores within the first year, and then improve the range selection and pricing. He hopes to make a profit by the end of the second year.
"It's a big opportunity to drive long-term growth in the US, but we're going to take our time. A lot of brands have found the US challenging," he warned.
SuperGroup also stated it would begin making dividend payments with an interim dividend in the 2016 financial year. "We do generate a lot of cash and it's time for the business to consider returning some of that cash to shareholders," Sutherland said.
Idis Elba collaboration
The retailer also unveiled a collaboration with the actor Idris Elba, who will work with SuperGroup on a premium range for autumn/winter 2016.
Sutherland said Elba is a fan of the Superdry brand already.
The SuperGroup boss said the collaboration will help to widen its customer base, which is no longer just 18 to 24-year-olds. "There's an interesting market of slightly older customers who are wearing less logo product," he added.
But he hastened to point out that this was not a sign that SuperGroup will be making less logo clothing in the future.
"We're absolutely not stepping away from our core graphic T-shirts," he said.
"We think it's a mistake to move away from the core, we've got a very strong high volume market of 18 to 24-year-olds which continues to sell, and our strongest unit sales is in graphic T-shirts and hoods. This is an extension to our customer base"
Board announcement
SuperGroup also unveiled the appointment of Penny Hughes as non-executive director from April 1, 2015. Hughes is at present a non-executive director at Morrisons and The Royal Bank of Scotland Group.
The retailer has seen two significant exits over the past couple of months. The first was chief operating officer Susanne Given, who stepped down in February. Sutherland said she had "got to the point where she wanted to move on and do other things," but the strong executive team meant it was a "very easy transition".
The second departure was finance chief Shaun Wills, which was more "unusual", Sutherland said. Wills stepped down from his role after becoming personally bankrupt.
"It was a very unusual situation and very unexpected," he added, saying that the chief financial officer Nick Wharton was doing a great job on an interim basis.
But Sutherland said there had been no more conversations about a replacement finance chief as yet, because all efforts have been going towards today's strategy update.
"I've only been here four months, we need to get past today first," he said.