SuperGroup has become the latest fashion retailer to issue a profit warning after the unseasonably warm weather in September and October.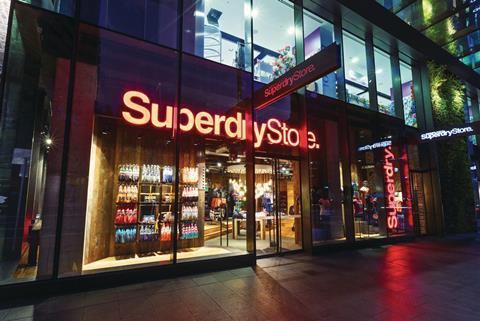 The Superdry owner has reduced its full-year profits guidance to between £60m and £65m to reflect continuing weather-related uncertainty, subsequent sector discounting, and also planned strategic investment in its cost base.
That compares with consensus of between £69m and £73m.
The warning follows Next saying that its profits could be lower than forecast. It said this week that its profits would be hit as demand for winter warmers softened in the balmy autumn.
Supergroup said: "As widely reported by other retailers in the apparel sector, after a strong start to the quarter, September and October have both seen an exceptional period of warm weather across the UK and the rest of Europe, which is expected to continue into November.
"This has resulted in a high degree of uncertainty around the future performance of the autumn/winter range, particularly outerwear, which is a significant part of the Superdry product mix. As a result, the group is adopting a more cautious view on the full-year outcome."
However, SuperGroup noted it makes between 70% and 80% of its full-year profit in the second half of the year.
SuperGroup added: "As the group enters its peak trading quarter, Superdry stores are well prepared and the group's growth strategy remains on track and unchanged by the short-term external events being experienced.
"The group continues to make progress internationalising the business and developing the brand globally."
SuperGroup said retail like-for-like sales were down 4.2% in the quarter, and that its "performance has been much more difficult in later weeks". Total retail sales in the quarter were up 11.4% on the year, "reflecting the ongoing investment in new space", SuperGroup said.
Group sales, which also include wholesale, increased 4.5% to £122.3m in the second quarter to October 25, and rose 9% to £209.4m in the second half.