Superdry has posted an increase in sales during its first half amid what it called a "challenging backdrop".
The fashion business registered a 3.1% uplift in group revenue to £414.6m during the 26 weeks to October 2018.
Performance was driven by its wholesale division, where sales grew 7.8% to £171.8m.
Ecommerce sales were up 6.9% to £65.4m, but store sales slipped 2.3% to £177.4m.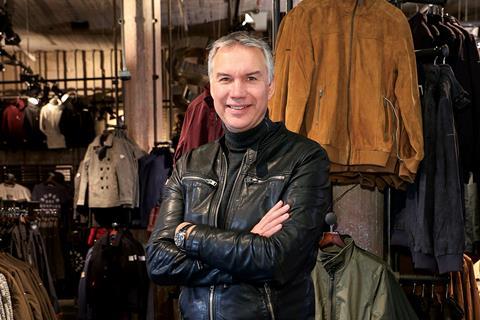 Superdry was forced to issue a profit warning last month as sales wilted in the "unseasonably hot" summer heatwave.
It sparked suggestions that Superdry founder Julian Dunkerton could seek to buy the business with the support of investors.
The business reiterated this morning that its overall performance is "heavily influenced" by its second half, with cold weather products such as jackets and sweats accounting for 55%-60% of autumn/winter sales.
Superdry said although some of its markets had experienced "colder weather conditions" last week, the business had "not yet seen a sustained period of seasonally typical weather".
Boss Euan Sutherland said: "Superdry has made significant progress in the first half. We are six months into a product diversification and innovation programme and, as we said in the summer, it will take up to 18 months for the benefits to come through. In the meantime, we are well prepared for peak trading and the team remains highly focused on the delivery of sales growth and further efficiencies in the remainder of the year.
"Superdry is a strong brand with significant growth potential, based not only on product diversification and innovation, but also on our category extension and geographic expansion opportunities and our ability to leverage our multichannel operating model to serve customers in whichever way suits them best."