Sports Direct experienced slowing sales growth over its Christmas quarter following a weak winter sports season for its European stores.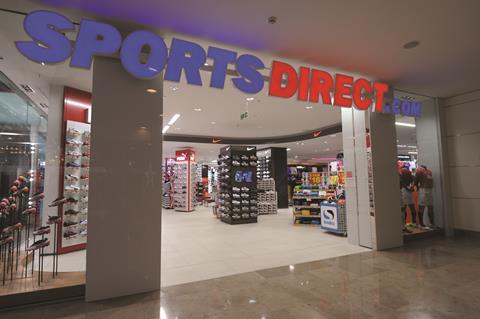 The sporting goods retailer said group sales for the 13 weeks to January 25 grew 2.6% to £771m, after a 6.5% jump in the half year.
Core sports retail sales were up 2.7%, while gross profit jumped 9.4%.
The retailer said it was "very confident" of meeting its full-year targets, despite a Christmas period that proved particularly challenging for its Austrian business.
Sports Direct chief executive Dave Forsey said: "As we highlighted at our interim results in December, trading has been in line with management's expectations.
"Within Sports Retail we continue to focus on upgrading our store portfolio and integrating our business in Austria where a weak winter sports season across Europe has proved challenging.
"While we retain the ability to invest in margin, inventory and group marketing to deliver long-term sustainable growth, the board is very confident of achieving at least our full-year internal underlying EBITDA target of £360m, before the charge for the Employee Bonus Share Schemes."
The results were reported hours after Sports Direct founder Mike Ashley was called before MPs over the treatment of USC employees and the use of zero-hours contracts.
Ashley has been called before the Scottish affairs committee in Westminster, which is looking into how around 200 staff at USC's Ayrshire warehouse lost their jobs when administrators were called in.
Sports Direct owned 28 USC stores which were immediately brought out of administration by another part of the sports retailer, Republic, but the warehouse was shut down.
Scottish affairs committee chairman Ian Davidson MP said: "The Scottish affairs committee is investigating how employees in small businesses are treated when big bosses decide to shut down a company or sites.
"Following our inquiry into the closure of City Link, we are now inviting USC and Sports Direct management, and Mike Ashley, as the directing influence of this group, to meet with the committee."
Davidson added that the committee would also investigate Sports Direct's use of zero-hours contracts following a previous investigation into the matter.