Retailers face uncertain trading conditions in the crucial final quarter of the year, Arcadia tycoon Sir Philip Green has warned.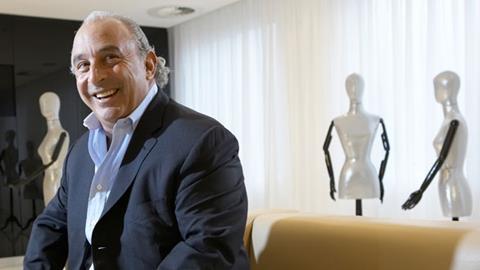 Rising costs, fear of unemployment and a greater tax burden on consumers are among the factors that threaten performance, he said.
Green told Retail Week: "The big unknown is the back quarter. You've got currency, VAT coming back, other costs coming through."
The weakness of sterling has made overseas sourcing more expensive for retailers and a study by PwC found that they would have to shoulder an additional £20bn of costs, £10bn of which is likely to be passed on to shoppers.
At the start of next year VAT is expected to rise again to at least 17.5 per cent, further hitting consumers in the pocket.
Green said that the state of consumer confidence remains "unknown" and cautioned: "You can't not be worried by unemployment generally."
He said retailers would need to ensure they operate as efficient as possible. "Everything's got to be better," he said.
The billionaire tycoon was speaking after the awards ceremony of the Fashion Retail Academy, the shop-keeping school backed by him and retailers including Marks & Spencer, Next and Tesco.
Green was pleased by the academy's success and urged retailers to employ as many as possible of the students who are leaving having completed their courses. Half of the academy's level 3 students and 40 per cent of level 4 already have jobs.