Arcadia tycoon Sir Philip Green aims to extend the partnership between his Topshop and Topman businesses and US department store group Nordstrom.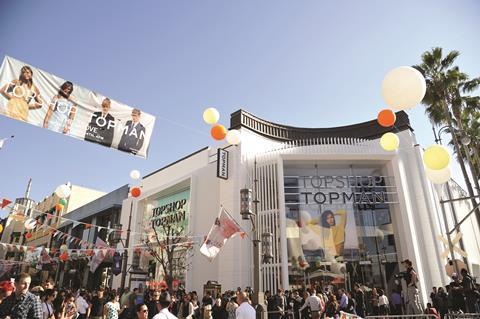 Green, who was last night recognised at the Oracle Retail Week Awards for his outstanding contribution to retail, sees potential to develop the relationship, alongside opening company-owned stores following last year's sale of a stake in Topshop and Topman to US private equity firm Leonard Green.
Topshop product has so far been introduced in 14 Nordstrom stores, as well as online. Green said: "We're in a big conversation to extend that. All things being equal, it will double by autumn."
Topshop make-up will be introduced soon on Nordstrom.com. Green is also in discussions to introduce Topshop make-up in up to 50 Nordstrom beauty halls, and footwear into 20 to 30 premium shoe departments.
Green recently opened the first Topshop store in California, at The Grove in Los Angeles. He said the early signs are that the debut has proved a big hit with shoppers.