Signet's UK like-for-likes increase in third quarter
But revenues fall 1.1% on an actual exchange rates basis
Transaction values and volumes rise across Ernest Jones and H Samuel
Ernest Jones owner Signet has posted a 4.1% increase in like-for-like sales within its UK jewellery division during the third quarter.
Total sales in the British arm of the US-based jewellery group rose 4.9% at constant exchange rates in the 13 weeks to October 31.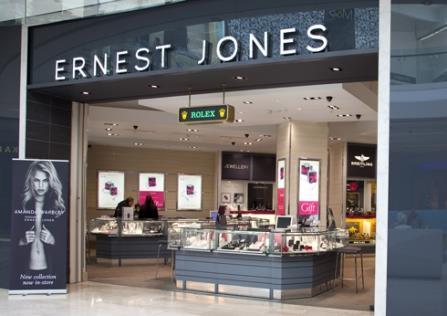 But when the impact of exchange rates was taken into account, total sales in Signet's UK division, which includes Ernest Jones and H Samuel, fell 1.1% to $149.4m (£99m).
At constant exchange rates, Ernest Jones delivered an 8.6% jump in total sales to $75.9m (£50.3m) during the quarter following a 6.3% uplift in like-for-likes.
Its sister retailer H Samuel reported a 2% increase in same store sales as total sales edged up 1.4% to $73.5m (£48.7m) at constant exchange rates.
Signet said the sales growth was driven by "strong results" in diamond jewellery and watches, as the average transaction value rose 3.4% across its UK stores. The number of transactions also saw an uplift of 2.3% during the quarter.
Overall the group reported a 3.3% rise in total sales to $1.21bn (£801.6m) off the back of a 3.3% increase in like-for-like sales.
Signet chief executive Mark Light said he was pleased with the "strong sales growth" and hailed an "encouraging start to November" trading.
Light added: "The implementation of store operations initiatives in the third quarter combined with significant investment in our recently launched innovative merchandising and marketing programmes have positioned Signet for a strong fourth quarter.
"The integration of Zale continues to go well, and we remain confident we will deliver $30m to $35m in net synergies this fiscal year.
"We remain committed to maintaining profitable growth while balancing investment back into the business with shareholder return."