Shoreditch in London is set for a raft of retail openings after Hackney Borough Council gave the green light to a 150,000 sq ft mixed-use regeneration project.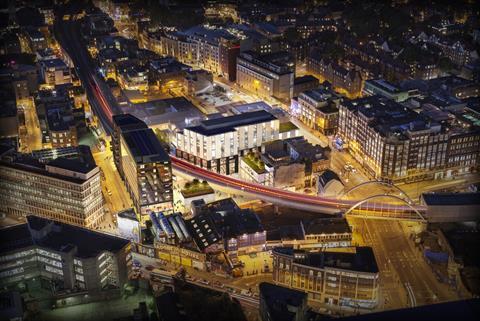 Shoreditch Village, located adjacent to and underneath the railway viaduct opposite Shoreditch High Street station, will become home to a host of retailers, offices, restaurants, cafés and a hotel.
The scheme is targeting aspirational retailers and brands to fit in with its trendy character.
Richard Kingston, leasing agent for the project for RK Retail Consultancy, said: "Shoreditch Village will provide quality retail space for brands that are looking for an association with this trendy area. We believe the brands will play an important role in complimenting the unique character of the scheme."
Shoreditch Village has been the vision of a consortium of private investors that have owned the site since the 1970s.
Construction is expected to start towards the beginning of 2014 and the whole scheme will be completed by mid-2015.