Shop Direct has kicked off a consultation with more than 200 workers amid proposals to merge existing roles across the business, Retail Week can reveal.
The move comes as part of the online fashion retailer's ongoing transformation of its retail team, aimed at breaking down silos between its fashion, home, electrical and developing categories teams.
Shop Direct informed 225 affected staff of the proposed changes this afternoon and will begin consulting with union Usdaw tomorrow.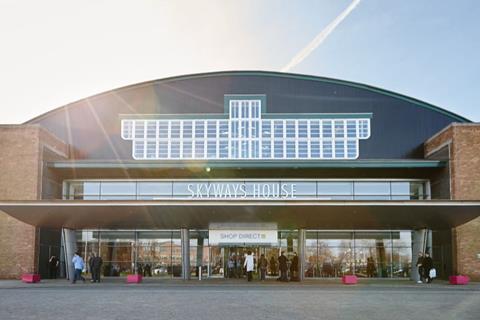 The retailer said it expects less than 100 people to leave the business if the changes are rubberstamped.
All of the roles impacted by the proposals are based at Shop Direct's head office in Liverpool.
As part of the suggested changes, the fashion design team would be relocated to London.
The etailer said the proposed changes will help the business "enhance its customer proposition, attract more target customers, drive continued category growth and digital innovation".
It added that the changes would "provide clearer career paths" for its employees.
Shop Direct group retail director Sam Perkins said: "As is true of all businesses, we must constantly improve the experience we offer customers to remain competitive. Continuing to innovate, realigning the way we work, enhancing our capability and simplifying our business will remain key to achieving that.
"This type of change is never easy but is a reality of doing business in today's dynamic retail world. For our impacted colleagues, our commitment is that we'll work through this process openly and transparently, and with empathy and respect."
The latest wave of changes, which are subject to a 45-day consultation, is the latest step in Shop Direct's realignment of category teams.
In July, the business merged its product and retail teams under the leadership of Perkins.
In September, it introduced the new role of category director across its product categories, consolidated all marketing activities under a new chief marketing officer and created a retail planning and operations team.
Details of the consultation emerged just days after Tesco warned 4,500 jobs could be lost in sweeping changes that encompassed stores and head office.
The grocer is shutting service counters in 90 of its larger stores, reducing the number of hours required on merchandising and stock management, and scrapping the hot food service in staff canteens. Around 500 head office jobs will be lost at its Welwyn Garden City base.
Retail Week Live 2019
Shop Direct boss Henry Birch is among the speakers taking to the stage at Retail Week Live on March 27 and 28, at London's InterContinental O2 hotel.
To check out the packed programme, and book your tickets, click here.