Schuh has reported soaring profits and rising sales for the year after opening in Germany and launching standalone children's stores.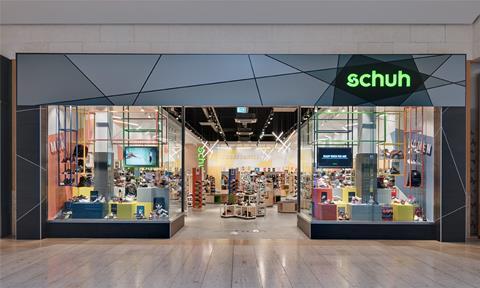 Pre-tax profits increased 28.1% to £15.2m while turnover rose 7.8% to £266.8m.
The footwear retailer opened 17 new stores, one of which was its first German store and four of which were standalone children's stores. It also added eight in-store children's departments to existing stores.
Schuh said in a statement that it continued to use technology to increase sales. It introduced mobile payment technology and its latest store fit was designed without a traditional cash desk, replacing it with payment kiosks.
Incoming finance director David Gillan-Reid said: "The year started well with positive sales comps in the first three quarters, however a mild winter throughout, combined with a slower Black Friday leading up to a challenging Christmas trading period, meant we found ourselves in a much tougher position in the final quarter.
"We have continued to focus on customer service and enhancing our online offering by launching a new responsive Irish website as well as extending live help to mobile during the year. We are always looking at ways to innovate and enhance the customer experience."