River Island pre-tax profits tumbled 25% to £86.9m last year as the fashion retailer absorbed higher costs, rather than pass them on to consumers, and invested in the business.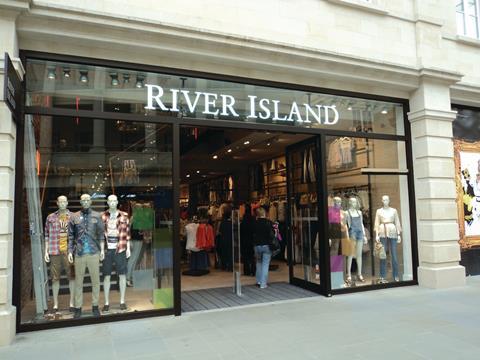 Sales held steady at £799.1m in the year to December 25, 2011 at River Island, one of the biggest privately owned retailers.
Chief executive Ben Lewis told Retail Week that it was a solid performance in tough trading conditions and reflected the decision not to burden hard-pressed customers with higher prices as costs, such as cotton, increased.
He said there had been investment to ensure continued future success, such as in multichannel capabilities and international expansion. The retailer invested
in staff and the number of full-time employees increased by 10% to 3,682.
Lewis said: "As a business that's been around for many decades, and will be around for many more, we have the confidence to invest."
The 300-store retailer expects to continue opening stores overseas, where it operates in countries and regions including Russia and the Far East, and is assessing the potential of new international markets.
In the UK it has just opened a 15,000 sq ft store in Cardiff and is interested in more larger shops measuring up to about 20,000 sq ft.