Pop star Rihanna has won a legal battle against Topshop over her image being used on a T-shirt without her permission.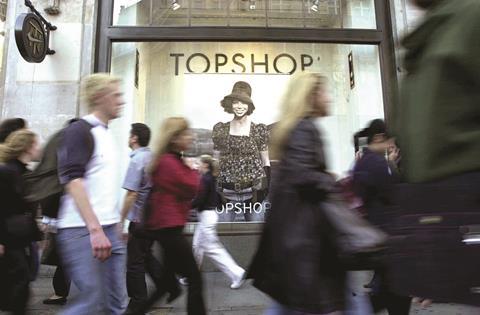 The Court of Appeal in London has today upheld a ban on the fashion retailer selling the T-shirt bearing her photograph.
The singer claimed the clothing may have damaged her image as fans could have thought it was genuine merchandise that she had endorsed.
In the first successful celebrity case of its kind, three appeal judges agreed that marketing the item without Rihanna's approval amounted to the unauthorised use of a personal image, known as passing off.
As reported by Retail Week, Topshop said it was "surprised and disappointed" by the legal decision to ban the T-shirts after Rihanna sued the retailer's parent company Arcadia for $5m (£3.3m) in July 2013.
In the initial ruling, Mr Justice Birss said some shoppers would have bought the T-shirts under a "false belief" that they had been approved by the singer.
Topshop lawyers urged the appeal judges, Lord Justice Richards, Lord Justice Kitchin and Lord Justice Underhill, to overturn the decision, claiming that Mr Justice Birss had misunderstood the law on celebrity merchandising.
But all three judges unanimously dismissed the appeal this morning.
Image rights
Reacting to the decision, Georgie Collins, intellectual property partner at Irwin Mitchell, said: "In the UK, there is no free standing law of 'image rights' that allows a person to control the reproduction of their image, contrasted with the US.
"Anyone seeking to protect and prevent the unauthorised use of their image, must choose from a variety of rights, including trademarks, copyright, designs and the developing law of privacy. The Court of Appeal has just reinforced this position.
"The case also illustrates how fact-dependant these types of cases are. Here, it was held, the mere sale by a trader of a T-shirt bearing an image of a famous person is not an act of passing off."
However, he said that in this case the judges ruled that the way Topshop marketed the T-shirts without Rihanna's approval was unlawful.
Topshop has one more right to appeal, with the Supreme Court.
Rihanna teamed up with River Island in 2013 to launch a fashion collection.
Rihanna wins legal battle against Topshop over T-shirt image
1

Currently reading

Rihanna wins legal battle against Topshop over T-shirt image

2