As the shortlist for the Retail Week Awards 2017 is unveiled, we take a closer look at the etailers contending for the OC&C Pure-Play Etailer accolade.
Ao.com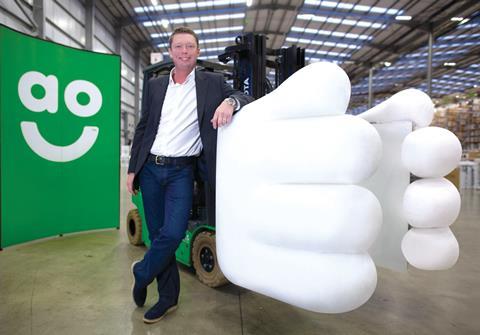 Fast-growing electrical appliances and white goods etailer Ao.com generated sales of around £600m in the year to March 2016.
With high-profile founder John Roberts at the helm, Ao listed on the stock market in February 2014.
While sales growth remained strong over 2015/16, the group reported a pre-tax loss of £6.7m – largely due to investment in the new markets of Germany and the Netherlands.
The etailer's current priority is supply chain technology as it seeks to maintain its availability and customer service while scaling up its operations by expanding abroad.
Farfetch
Farfetch operates an online fashion website that acts as a portal to more than 400 independent boutiques and showcases more than 1,000 brands.
While arranging collection from these boutiques and delivering them to its customers, the etailer is able to offer smaller retailers high exposure and relatively low shipping costs.
Farfetch made a move into physical retailing through the acquisition of the London-based Browns boutique. This store will be used as an 'incubator lab' to test new retail technologies.
Farfetch is able to offer smaller retailers high exposure and relatively low shipping costs
It is also focusing on global expansion. Since the beginning of 2016, Farfetch has raised more than £100m to fund the continued expansion of its technology platform and fuel growth in Asia.
Sales through the Farfetch website totalled more than £300m in 2015. The business remains substantially loss-making, however, and reported a pre-tax loss of £28.7m in 2015.
Finery
Womenswear etailer Finery was launched in February 2015 by Nickyl Raithatha, alongside former Asos fashion director Caren Downie and ex-Topshop chief designer Emma Farrow.
Despite hitting the market only a year ago, it has built up a strong following, attracting 100,000 customers since launch and 14,800 Instagram followers. It reported £5m sales in the first 12 months of trading.
Earlier this year, Finery penned a concession deal with department store John Lewis. Its collections are now available in six John Lewis stores, marking its first foray into bricks-and-mortar.
Missguided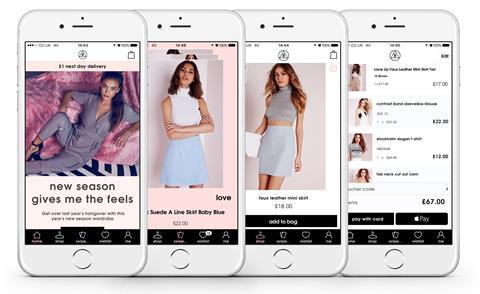 Founded by Nitin Passi in 2009, Missguided is a fast-growing fashion etailer targeting young women.
Sales of its celebrity-inspired, affordable clothing have risen tenfold in the three years to 2014/15, reaching £87.2m.
Forward growth is set to be driven by personalisation and international development. Missguided has dedicated sites in the US, Australia, New Zealand, France and Germany, with a launch in Sweden on the cards for this year.
The etailer is also dipping its toe into physical retailing. It opened concessions in Nordstrom department stores in the US, Selfridges in the UK in 2015 and El Corte Ingles in Spain in 2016.
Its first standalone store is poised to open in Westfield Stratford City shopping centre on Nov 23rd.
Notonthehighstreet.com
Notonthehighstreet is a curated online marketplace focusing on handcrafted and unique gifts.
It has undergone a period of rapid growth since it was founded in 2006. The core UK business reported sales of £38.7m in the year to March 2016, while gross sales through its website amounted to £158.6m.
The etailer has vowed to focus on its core UK business and expand its product ranges after it pulled out of Germany in August 2015, a year after launching its German site.
As well as extending its product offer, Notonthehighstreet's current focus is on personalisation and improving the online experience, both for its end-customers and the community of 5,000 or so sellers whose products are featured on the site.
SecretSales
SecretSales.com is the UK's fastest-growing flash sales site, offering discounts of up to 70% on designer and lifestyle brands.
The site is only accessible to its four and a half million registered members, providing a discreet environment for premium brands to sell their products at huge discounts without loss of integrity.
Turnover has grown rapidly, but momentum slowed in its latest financial year, when sales increased by 16.2% to just under £30m.
The business, which remains loss-making, is hoping to drive profitability through its investment in technology, including a sophisticated CRM system that allows it send out personalised emails to its members.
Shop Direct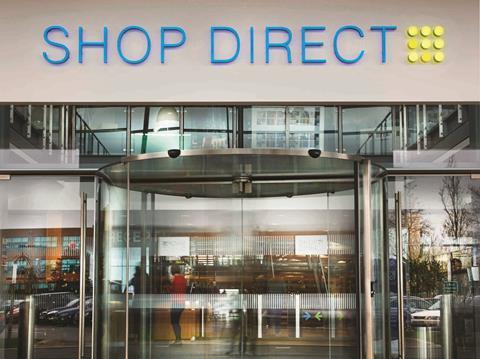 Shop Direct, the UK's largest home shopping business, is backing artificial intelligence "in a big way" in 2017 to improve personalisation and the mobile and customer experience.
Under the direction of chief executive Alex Baldock, Shop Direct, which is now focusing on its Very and Littlewoods 'power brands', is forging ahead on its journey to transform itself into a world-class digital leader.
Since May 2015, when it pulled the plug on the Littlewoods catalogue, the group has become 100% digital, with 62% of sales coming via mobile devices over the year to June 2016.
Group sales, including its significant financial services business, stood at £1.9bn in 2015/16. Underlying pre-tax profit rose by 44% as investments in technology started to pay off.
The Hut Group
The Hut Group sells third-party branded products, and own-brand products, across 72 websites covering 32 fascias.
Established in 2004, the etailer now operates in 21 languages across 190 countries, and reported sales of just under £335m in 2015 and EBITDA of £30m.
Established in 2004, The Hut Group now operates in 21 languages across 190 countries
Its overseas presence has been boosted by a number of strategic acquisitions, such as Myprotein.com, Lookfantastic and Mio Skincare.
The Hut is continuing to invest in its proprietary technology platform, which allows the business to drive significant volumes of traffic to its fashion, health and beauty and sport websites and improve conversion rates.
The Outnet
The Outnet is a value-fashion site that comes under the banner of the newly-merged retailer, Yoox Net-a-Porter.
The group, which also operates Yoox, Net-a-Porter and Mr Porter, has an ambitious five-year growth plan.
Chief executive Federico Marchetti hopes to harness the "tremendous potential" of the luxury online retail market, and grow revenue from 17% to 20%.
Yoox Net-a-Porter will accelerate its shift to mobile, grow its high-value customer base and expand in Asia Pacific and the Middle East.