Nordstom shows it's at the height of fashion, Original Factory Shop sniffs out new research and Majestic shoppers form a long line for wine.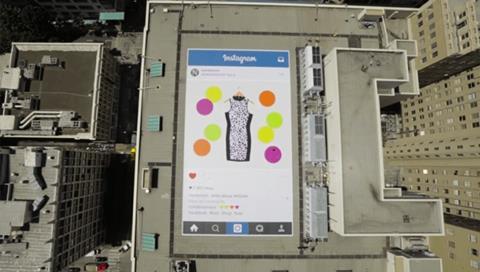 Nordstom proves it is at the height of fashion
The internal summer Sale strategy meeting at US department store Nordstrom might have gone a little something like this: "We want to shout about it from our rooftops!" before somehow spiralling into the retailer laying out a 14,000 sq ft 3D installation of its "Leith leopard-print body-con dress" that looks like an Instagram post on the roof of its flagship Seattle store.
The snap was captured by drones – to promote its use of the technology – and broadcast live via Periscope. Nordstrom said if the installation was vertical it would be a whopping 15 stories high. All that's missing is a duck face. Or Kim Kardashian.
Regional research not to be sniffed at
Always wanted to know the perfume of choice for a Scouser, or the fragrance favoured by a southerner? Wonder no more, because The Original Factory Shop has sniffed out some significant findings so customers know exactly which perfume to buy their cousins living in Barnsley this Christmas.
The retailer found that sweet summer scents are preferred by "glamorous Northern women", who helped stocks of Vera Wang Princess sell out in six stores across the region. It added that those living south of Watford are indulging in vanilla essences, with sales of such fragrances soaring 43% since The Great British Bake Off returned to our TV screens.
But The Original Factory Shop provided no detail on what aftershave to buy your male relatives, who "opt for consistent bestsellers." Maybe do your own sniffing.
Saturday Kitchen leaves Majestic shoppers waiting in line for wine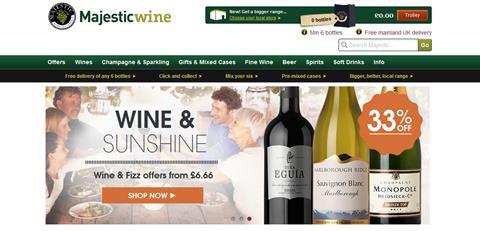 Majestic Wine's website crashed after demand for a Portuguese red spilled over following an appearance on BBC TV show Saturday Kitchen.
The retailer said a glowing recommendation of the vintage Porta 6 2012 on the show sparked "overwhelming demand" leading to the busiest hour in the Majestic Wine website's history. Wine presenter Susie Barrie introduced the vintage, before presenter James Martin said it was one of the nicest reds he had tasted in 10 years on the show.
Once the Majestic site was back up and running just after 11am on the day, it took nearly 1,000 orders by midday, selling out of Porta 6 within three hours and taking reservations for 30,000 bottles over the weekend. We expect a few corks were popped at Majestic Wine headquarters.