Morrisons tackles Santa's wardrobe nightmares before Christmas, as Burberry boss Bailey swaps clothes for Christmas trees.
No wardrobe nightmares before Christmas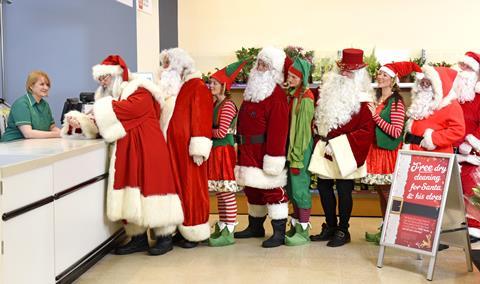 With sooty chimneys, fluffy reindeers and mince pie crumbs to contend with, there's no wonder Santa's outfit can get a little grubby from time to time.
But Morrisons is doing its bit to help Father Christmas and his army of elves look the part during the festive season, by offering free dry cleaning on their suits.
More than 450 dry cleaning experts will be on hand at dozens of Morrisons stores across the UK from today until January 2 to offer a free service to any customers with a Santa or elf costume. That's one way to avoid a wardrobe nightmare before Christmas.
Burberry boss swaps clothes for Christmas trees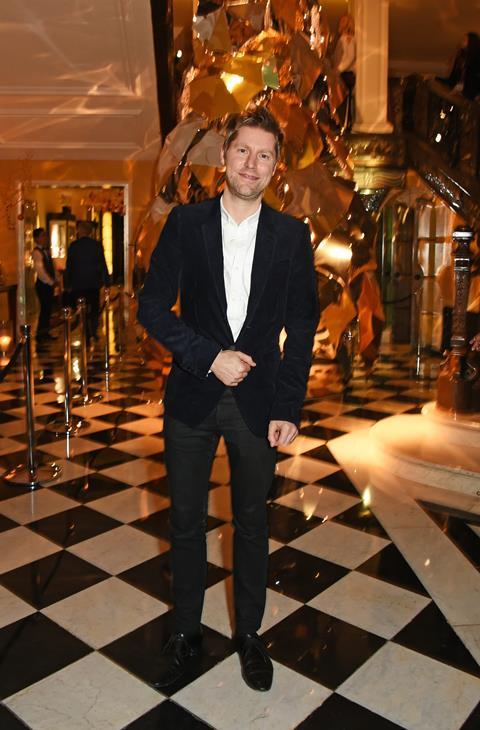 Burberry boss and creative supremo Christopher Bailey has been turning his hand to Christmas trees as well as clothes.
Bailey designed a festive tree for upmarket London hotel Claridge's, which was unveiled at a party attended by 'slebs as varied as model Erin O'Connor and artist Tracey Emin.
As well as 77,000 lights the tree features 100 umbrellas finished in gold and silver metallic umbrellas.
Once the 12 days of Christmas are over, perhaps the brollies could go on sale in-store to accompany Burberry's famous trenchcoats.
You ain't seen nothing, yeti
Ted Baker is making a song and dance about the unexpected star of its Christmas show – well, a song at least.
The fashion brand and chain has launched a singing abominable snowman as its latest #TedPresents social media campaign, which is sure to warm the cockles during the festive season.

The creature has come from "the coldest corner of Mount Khelvamin" to entertain its online customers, who can select their favourite festive jingle for him to belt out through an audio window experience.
The abominable snowman will also be taking centre stage in Ted Baker store windows to perform Christmas songs in classic operatic style. You ain't seen nothing, yeti.