Asos boss Nick Beighton displays some model behaviour, Asda helps a shopper out of a hairy situation and Ikea's meatball climate change dilemma.
Asos boss Beighton's model behaviour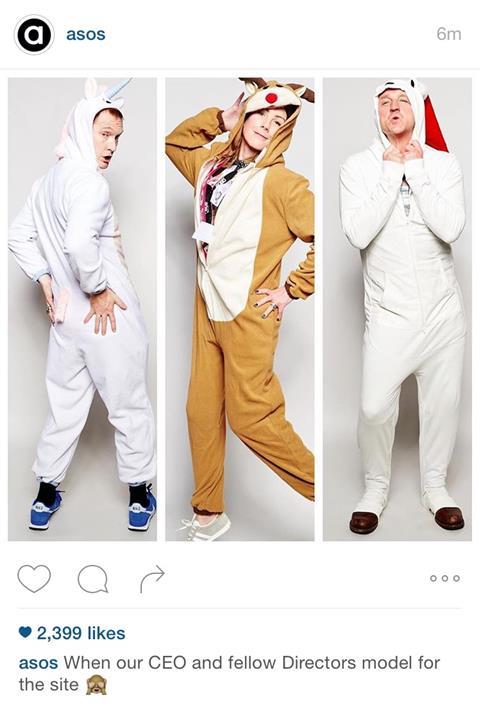 If this photograph is anything to go by, new Asos boss Nick Beighton has wasted no time getting under the hood of the business.
Beighton (pictured far right) replaced the etailer's founder Nick Robertson as chief executive in September, having joined as chief financial officer back in 2009.
But this post on the Asos Instagram account suggested that Beighton fancies himself as a bit of a catwalk king after he donned a white onesie for a light-hearted photoshoot.
Let's hope such model behaviour rubs off on the business.
Asda helps customer out of hairy situation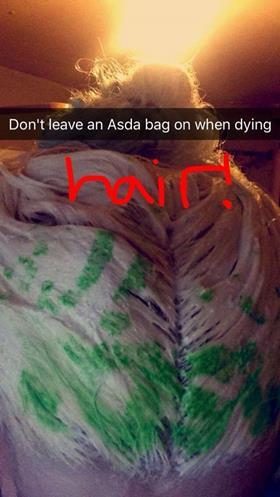 Younger folk may remember the unusual late 90s trend of schoolboys shaving Nike ticks and Adidas stripes into their hair, but one Asda shopper has inadvertently rolled back the years – by dyeing the supermarket giant's bright green logo into her locks.
Rebecca Richardson's brother Craig shared the photo evidence on Facebook, revealing the hairy situation she found herself in after leaving an Asda bag on her head during the dyeing process.
When the image went viral, the grocer offered Rebecca a "hair rescue kit", comprising £10 to spend on dye, festive hats to "cover up" and a towel to use instead of a bag. And she will never have to use a plastic Asda bag again after also being given a free bag for life.
That must have been the highlight of her day.
Ikea could scrap its meatballs – to prevent climate change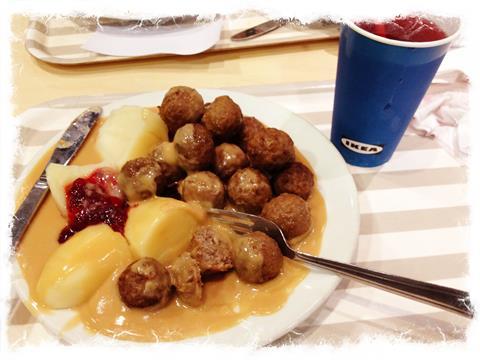 Many Ikea customers like to round off their purchases of that flatpack wardrobe or picture frame with a meatball feast, but those days of indulgence could soon be over.
The Swedish chain could be waving goodbye to the popular dish in a bid to help cut the consumption of meat, which is blamed for fuelling climate change.
Instead their shoppers might find themselves tucking into a vegan alternative, or even a "crispy bug ball" made from insect protein.
Shoppers will be waiting with bated breath to see if the retailer makes the radical move, but until then, the meatball is firmly in Ikea's court.
Parking Angels give retailers a boost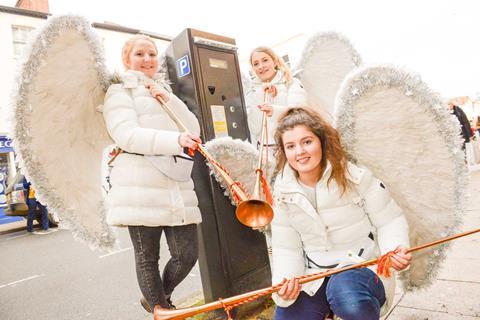 If there's one thing that annoys retailers, it's overpriced parking putting shoppers off from visiting the high street – particularly over the all-important festive period.
Enter the Leamington Spa Angels, who have been tasked by local retailers to help Christmas shoppers park in the busy centre.
The Angels have been helping shoppers find car parking spaces and will even add change to the meter if the car is about to exceed its allotted time. They say they will even blow their trumpets to alert motorists to any oncoming traffic wardens.
The idea was dreamt up by the local Business Improvement District (BID).