Harold Tillman and Don McCarthy are all smiles, House of Fraser gets emoji-nal and Ocado boss Tim Steiner reveals his hunger for grocery.
Harold and Don grin and bear it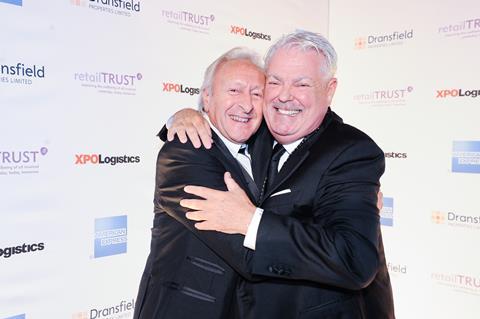 Two of fashion's biggest names got up close and personal at the Retail Trust's 63rd annual fundraiser, which drew a star-studded crowd of industry VIPs and veterans to London's Old Billingsgate.
Former Jaeger boss Harold Tillman and ex-House of Fraser chairman Don McCarthy were all smiles as they hugged it out in front of the cameras.
Hosted by radio DJ Dave Berry and featuring performances from musical comedian Kev Orkian, DJ Benny Blanco and X Factor's Alien Uncovered, the black tie event raised more than £1m for the charity, thanks in part to auction prizes including Adele concert tickets, cricket coaching masterclasses and a villa holiday for six people in the Caribbean.
Maybe that's what put the smiles on Harold and Don's faces.
House of Fraser gets emoji-nal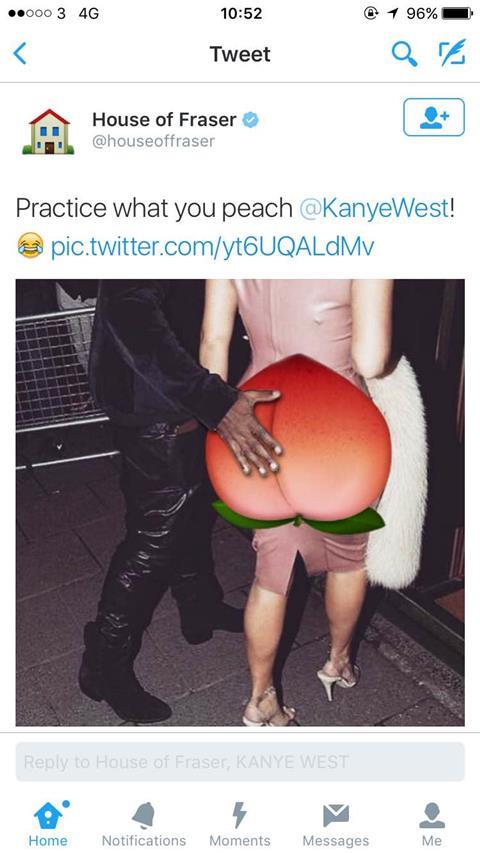 House of Fraser's emojinal Twitter takeover this week didn't go quite as the retailer wanted, although it did garner plenty of attention.
Many bewildered Twitter users were left wondering whether the department store group's account had been hacked while the Valentine's Day theme got lost amid tweets to rapper Kanye West and One Direction star Harry Styles.
We can only imagine Kanye's confusion at a British department store tweeting him emoji-filled images such as the above. We're not sure that the campaign turned out to be quite so peachy.
Steiner still hungry for grocery success
Despite missing his target of signing a technology and logistics deal with an international retailer by the end of 2015, Ocado boss Tim Steiner is adamant his business will achieve that aim. In fact, he believes the Ocado Smart Platform will secure "multiple" partnerships with overseas retailers in the future.
His lofty ambitions have prompted some onlookers to speculate that the etailer could ultimately leave its online grocery roots behind and become a full-time tech and logistics business.
But when Retail Week asked if that was a possibility, the razor-sharp Steiner quipped: "Definitely not because I would be very hungry if that happened." Not too much food for thought there, then.