Retail board directors need to push forward with sustainable fashion lines in order for ethical clothing to become mainstream.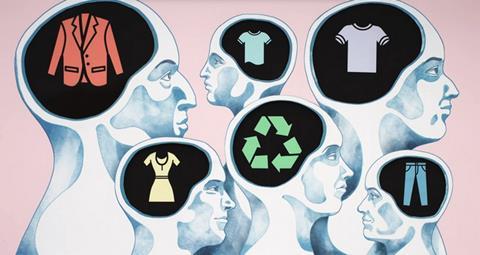 Director of NGO Ethical Trading Initiative Peter McAllister said it is up to company shareholders and boards to drive sustainability, and retailers should not wait for consumer demand.
Speaking at the launch of H&M's latest sustainability report, he said: "What customers are expecting is make sustainability part of the offer and the brand name. And companies who don't do that are missing the boat."
While consumer pressure is one way to encourage retailers to provide sustainable products, McAllster said it is predominantly a business issue.
He believes too many businesses don't get passed the issue that sustainable clothing costs more to produce, "but the potential gain is real," he said.
Conscious clothing
H&M launched its environmentally-friendly Conscious collection in 2011, and it first used organic cotton in products in 1993. Its newest Conscious pieces will hit selected shops and online from April 16.
The retailer remains the world's number one buyer of organic cotton, and it also revealed today that by the end of 2015 it will only use renewable energy.
The retailer has also taken further steps to improve its supply chain transparency by expanding its supplier list to include second-tier supplier. It has also pledge to increase the amount of products made from recycled fibres by at least 300% by the end of 2015.
Hanna Hallin, H&M's social sustainable coordinator, told Retail Week the challenge to drive sustainable initiatives further and to roll out the H&M Conscious collection across all stores comes down to accessing the raw ethical materials, which are not always readily available.
"It's really a challenge in terms of access to raw materials, that's why we need to continue investing now so that long term we will be very dependent on access to sustainable and recycled materials," she said.
"It's really about encouraging and promoting sustainable material production and development."