Reiss has doubled group EBITDA in the 12 months to the end of January this year following streamlining and a focus on premium products.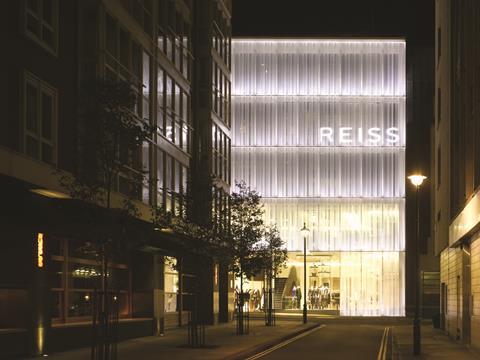 Posting its full-year results today, Reiss reported group EBITDA of £9.2m in the period, up from £4.6m on the previous year, driven entirely
by the UK, which saw a 42% increase to £10.2m.
Reiss's international stores and franchise operations ran at a loss of £1m in the period, reflecting challenging conditions overseas, although this figure was an improvement from last year's international losses of £2.6m.
Overall sales were up from £106m in its 2013 results to £116m this year, not including franchise sales.
Speaking to Retail Week, Reiss chief financial officer Steven Downes said the retailer was reaping the rewards of a "conscious decision to stay premium" despite tough market conditions, and a major streamlining of senior management.
"Discounting can really undermine the credibility of what you're doing"

Steven Downes, Reiss
"We made a decision to focus on the product," he said. "If you have good products that people want they will pay for it. We are looking at doubling our EBITDA this year again based on performance so far, which would be phenomenal.
"2012 was about laying the foundations and getting rid of peripherals, and now we're seeing the results. We had a lot more senior directors over the years and we had a layer of managers that we didn't need".
Downes added that Reiss had only engaged in "really limited promotions" during Black Friday, and was actively seeking to keep its pricing high to preserve its premium image, saying "discounting can really undermine the credibility of what you're doing".
At present Reiss operates 130 stores in 15 markets, and is preparing to launch in the Philippines for the first time next year.