The state-educated Scot first became a chief executive five years earlier, however, heading Saatchi & Saatchi. He has spent the last 15 years running the Royal Mail and then ITV.
The 54-year-old began his career selling pet food as a graduate trainee at Pedigree Foods before jumping into media sales at The Daily Telegraph. After another couple of years he moved to Saatchi & Saatchi where he began to climb the ladder, becoming media director in 1990.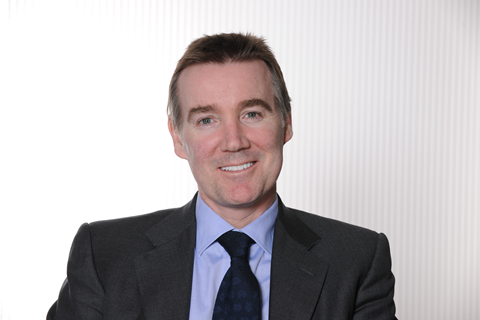 Nine years later, he made the decision to leave the business he had forged his career at, moving into the media spotlight as chief executive of the FA.
It was there that a ruthless streak first became apparent. During his tenure, the average employee age went from 55 to 32 and he slashed the FA's governing body from a 91-member board to a 12-person committee.
A similar scenario followed at ITV: in his first three years as boss, two-thirds of the top 180 staff departed as did six of its 10 senior executives.
Both organisations badly needed change. ITV was a historic underperformer with an unhappy staff – 80% wanted to leave, according to an interview with Crozier at the time. He worked alongside retail guru and Marks & Spencer chairman Archie Norman there, renewing the channel's focus on drama and tripling revenues from its in-house studios. Norman praised him as a person "not just of the highest possible calibre but someone I feel comfortable entrusting the business with".
Meanwhile, the FA was, and to a lesser extent still is, an organisation mired in corruption allegations and controversy, with various warring factions jostling for power and influence.
Crozier's stint at the Royal Mail, which was characterised by a controversial privatisation and redundancy programme, was labelled a "car crash" by one MP. However, the organisation is now making money rather than losing it.
His move to Asos is the latest in a series of non-executive chairman roles he has taken up since leaving ITV last year – he also chairs hospitality group Whitbread, cinema operator Vue and theatre production business Stage Entertainment.
Skillset
Clearly, Crozier is adept at taking troubled organisations by the scruff of the neck. But Asos is far from needing such an approach. In its last half-year, pre-tax profits rose 10% and sales shot up 25%.
Ensuring a positive internal culture is a management priority and innovation and investment are on more than solid ground. That said, in this market, it is perhaps better to over-prepare: should retail's crisis engulf Asos any time soon, Crozier will be invaluable to boss Nick Beighton.
Outside a crisis, Crozier's skills are manifold too. "Intelligent seduction" – the ability to sell an idea without the other side realising they are even being sold to – was one of Crozier's skills, an old agency boss told The Times. He is also invested in the customer and 'shop floor' experience. When he began at the Royal Mail he spent time as a postie, taking on a round near his home in Teddington.
Supporting such an approach is a skillset that doesn't sound unlike Beighton's: highly methodical, somebody who thrives when presented with a problem to solve and who shies away from the media spotlight.
Asos may be flying high at the moment but the challenges thrown up by global expansion, constant tech innovation and the investment required for them are myriad.
This pair of problem-solvers should be able to navigate the changing retail landscape and keep Asos at the head of the pack.