As Retail Week revealed this week, Giorgio Presca has taken on the top job at embattled footwear specialist Clarks. We profile the man charged with turning the business around.
Clarks named Italian-born Giorgio Presca as its new chief executive earlier this week.
Although he brings extensive footwear and fashion experience, he is relatively unknown in UK retail and joins Clarks at a time when the business has been struggling to stay relevant in a changing market.
The retailer's results for the year to February 3, 2018 showed pre-tax profits were down to £19.7m from £22.2m the previous year and total sales fell to £1.53bn from £1.65bn.
Having begun his career with sportswear brand Lotto in the early 1990s, Presca has also worked for Levi Strauss, Diesel and VF Jeanswear International, before pivoting into footwear when he took over as the chief executive of Italian shoe brand Geox in 2012, where he worked for five years.
His most recent full-time chief executive role was at Italian high-end sneaker brand Golden Goose.
"Clarks has to begin to view itself as a global brand. It always was a global brand and it shouldn't really view itself as a UK retailer"

Headhunter Moira Beningson
Headhunter Moira Beningson says Presca's experience of working in high fashion footwear in overseas markets is the perfect fit for a brand such as Clarks, which does the majority of its business internationally.
"Clarks has to begin to view itself as a global brand. It always was a global brand and it shouldn't really view itself as a UK retailer," she says. "He's exactly what they need, I think. It shows that they're thinking globally."
Beningson also points out that Presca oversaw a "major restructure" of Geox during his time there, which took in everything from the brand's "product design and quality through to sorting out their global territories that were having a tough time".
Director of recruitment at Barracuda Search, Victoria Nightingale, says Presca will bring "very good brand awareness" to Clarks. She also says the appointment shows that the Somerset-based footwear brand is "looking outside the box" by bringing in someone with overseas experience and new perspectives.
The family way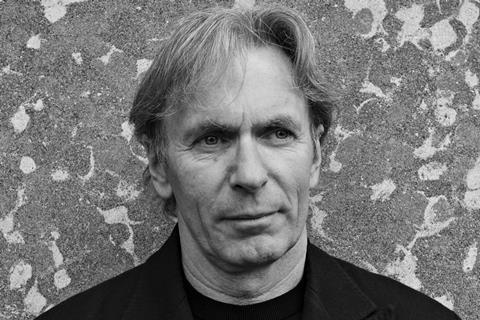 While Beningson believes Presca has "every chance of being a success" at Clarks, Nightingale strikes one note of caution. She wonders whether the Clark family will allow Presca the budget and free rein she believes he will need to turn the business around. If not, the danger is that he will be "chewed up and spat out within a year".
However, she says Presca does have experience of working with family owners in the past.
"[The Clark family] are known to be quite involved in the business. They're not particularly hands-off. They're also, from what I know, quite a large family, so there will be quite a few of them involved," she says. "So, having someone that's been in a similar environment, and understands owner-founders and in particular families was definitely important for them."
Lead analyst at GlobalData Retail Kate Ormrod says one of Presca's first challenges will be addressing what she believes is a "perception issue" among UK consumers.
"Clarks' UK footwear market share continues to be eroded, so clearly there's a need to address that," she says. "There is a perception issue in the UK, with Clarks lacking relevance among consumers, so the focus must be on restoring brand and destination appeal, and better meet changing consumer needs."
Despite its challenges over the last year or so, Clarks continues to maintain an estate of 533 stores in Britain and Ireland and nearly 1,000 shops around the world, making it one of the UK's largest private companies.
"Shoppers don't view Clarks as a premium brand. Clarks needs to focus on desirable products to win back shoppers"

Kate Ormrod, GlobalData Retail
Ormrod believes that Presca should scale back the estate in order to cut costs. She says the extensive store portfolio will "only hold it back, especially given the shift towards online" and that its bricks-and-mortar proposition presents a "conflicting brand image compared to its more modern online image".
That said, she argues the positioning Clarks should adopt must not move too far in the direction of premium footwear brands such as those Presca previously worked at and should focus instead on the middle market.
"Shoppers don't view Clarks as a premium brand," she says. "Clarks needs to focus on desirable products to win back shoppers. While it's done the right thing in shaking off its discounting habit, reining in the number of days on sale, it needs to be able to justify its price points."
Nightingale observes: "There's a warm, fuzzy feeling towards Clarks. It's a trusted brand, kind of like John Lewis. But it's not fashionable. The brand needs more awareness and more marketing because it's not a go-to at the moment."
Before Presca's arrival, Clarks had already begun some restructuring. In January it put 49 staff at its Somerset factory into consultation after it failed to meet manufacturing and cost targets.
And he joins a business which has had a high turnover rate of chief executives recently. He will be Clarks' third chief executive in four years.
His predecessor Mike Shearwood exited in June 2018 under a cloud following an internal investigation into allegations of misconduct – allegations he denied.
The hope must now be, as Clarks seeks new relevance, that Presca is the right fit for the famous footwear brand and can put a spring back in its step.