Primark will make higher profits than anticipated this year after tight management of stock and markdowns.
Primark's sales in the year to date were 6% ahead of last year, parent company ABF reported, driven by increased selling space and like-for-likes rising, including in the UK.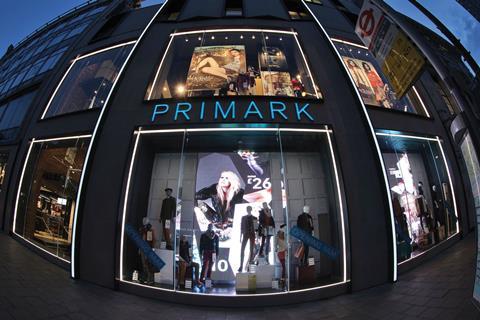 The sales growth was "marginally lower than the performance delivered in the first half and reflects the later phasing of space growth this year", ABF said.
Operating margin in the first half was 9.8% versus 10% in the same period last year, "with better buying virtually offsetting the adverse effect of the US dollar exchange rate on purchases".
ABF said: "We expect margin in the second half to be well ahead of the first half and last year with the continued benefit of better buying and also the beneficial effect of the weakening of the US dollar exchange rate on purchases.
"Stock has been tightly managed and markdowns, although higher than the very low level achieved last year, will be better than previously expected and as a result, the profit from Primark will now be higher than expected."
Retail selling space has risen by a net 0.8 million sq ft since the beginning of the financial year. The retailer now has 358 stores trading from 14.7 million sq ft of retail selling space, compared to 13.6 million sq ft a year ago. Primark is expected to add a further 0.1 million sq ft of selling space by the end of the financial year.