Half-year sales at fashion retailer Primark are expected to jump 16% at constant currency rates, driven by its European expansion.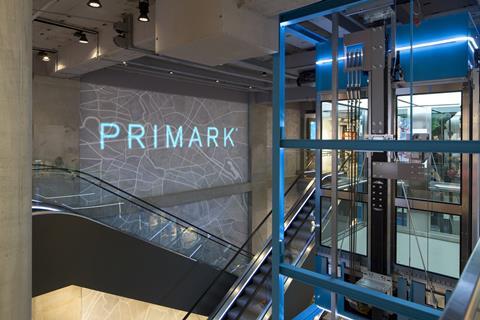 Primark's parent company Associated British Foods today revealed its earnings expectations and said sales are poised to grow 12% at actual exchange rates following a strong Christmas trading period.
But ABF warned investors that a strong pound would likely lead to a "marginal decline" in adjusted earnings per share for the full year after its sugar business was hit by falling EU prices.
ABF said Primark's sales growth was driven by an 11% increase in retail selling space across Europe and "very high sales densities" at its new stores.
Primark's retail selling space has increased by 0.5m sq ft since the end of its last financial year. It now has 287 stores trading from 10.7m sq ft of space.
Bosses pointed to "exceptional" trading at all five Primark stores it opened in France last year and said cumulative like-for-likes had improved further since its January trading update and were now in line with last year, although it declined to provide figures.
Operating profit margin in the period was also in line with expectations, but lower than last year as a result of a higher level of mark-down.
ABF said total first-half like-for-like sales growth had been "held back" by a warmer than usual autumn season, which hit sales at existing stores and new sites in the Netherlands and Germany.
Ahead of the publication of first half to February 28 results on April 21, ABF said underlying trading remained "in line with expectations".
Primark bosses said they had "a very strong pipeline of new stores in Europe" to continue its expansion, including new sites and extensions in the UK Germany and Belgium.
It also revealed eight leases have been signed on stores in the north east of America, including sites in Boston, New York, Pennsylvania and New Jersey.