Primark has pledged to re-establish a presence in Belfast city centre after its store at Bank Buildings was destroyed by a fire last month.
The value fashion specialist said it wanted "to be back up and trading again as soon possible".
However, it said it was "at the early stages" with its reopening plans and would provide further details in due course.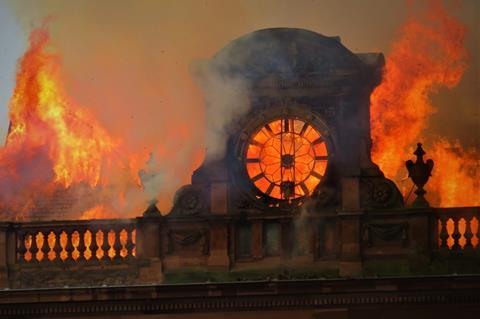 Primark's store on the city's Castle Street was gutted by a blaze on August 28.
The fire started at the top of the five-storey building, which was undergoing a £30m refurbishment.
No one was injured in the blaze but more than a dozen businesses have closed after a safety cordon was put in place to block a part of the city centre.
A Primark spokesman said: "Following the devastating fire at Bank Buildings, Primark has been focused on the welfare of our colleagues, while also working with the authorities regarding our ongoing commitment to businesses and the wider community in Belfast. Today, we want to provide an update on our plans.
"It is our intention to be back up and trading again as soon possible. As you can appreciate, we are at the early stages on this and will confirm details as soon as possible.
"We hope that this will assist the ongoing efforts to drive footfall into the city centre."
Primark has donated £500,000 to Belfast City Council's recovery programme. The cash will be distributed to local businesses affected by the fire.
A marketing campaign has also been launched to tempt shoppers back to the city centre in the aftermath of the blaze, which has hammered footfall ahead of the crucial golden quarter.