Plus-size fashion brand Scarlett & Jo, headed by Coppernob supply veteran Gifi Fields, is seeking investment to expand its operations.
Fields launched Scarlett & Joe in 2013 as a brand sold exclusively in Evans retail stores and recently revealed it would be sold direct to consumers through its own website.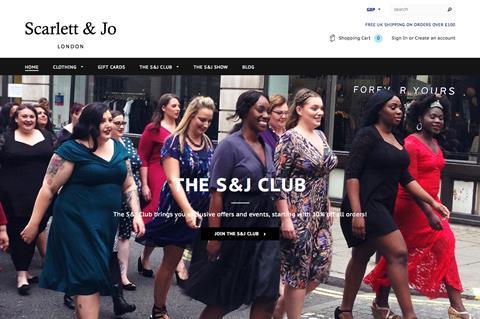 Scarlett & Jo is seeking investment to help develop its IT systems and marketing, and help fuel its expansion plans which include franchising the brand via an international partnership.
The brand not disclose the amount sought, but Fields said he expects revenues to surpass £707m by 2020.
Scarlett & Jo has hired accounting and advisory firm Beavis Morgan to handle the process.
"What we are offering is an ecommerce platform, ready-made to license and franchise internationally," said Fields. "The potential is too big to fund on my own. And then, I have 5 years left, before I hand over the baton too."
He added: "It takes a great deal of finance and hard work to bring a brand to market quickly. Starting with Scarlett & Jo, we also have several vintage brands which look set to follow its lead."
Coppernob's clients include Debenhams, John Lewis, Arcadia, and River Island.
The hunt for investment comes as River Island has revealed it is set to extend the size offering of selected core and main fashion styles in early March to size 24.
The 75-piece RI Plus range in sizes 18-24 UK will be available in select stores and online initially and will include party dresses and work-wear classics.