The question I'm asked most is how? How has a university drop-out with no retail experience, no backing or funding, created a mini-chain of children's stores notorious for selling sandals in the snow?
The truth of the matter is that there is no formula to what I am doing. I've read that at some point in every entrepreneur's life they suffer with 'impostor syndrome' – and some days it consumes me. I wake up in the morning and panic that there will be no customers, that people will suddenly fall out of love with Pud, or that it never really happened at all.
My time on The Apprentice
Some of you may remember me from my stint on The Apprentice, known for its portrayal of haphazard candidates' misdemeanours. I remember watching at home when the show aired and thinking, why the hell would anyone take me seriously now? Having followed some of retail's brightest commentators and analysts, I am in awe of their self-assured nature and their prestigious backgrounds, but how could I ever compare?
There has always been one thing which inherently drives me – the fear of failure. I think really it drives us all. It creeps up on us at night, chipping away with whispers that one day everything will come crashing down. Or maybe that's just me?
Pud began life in 2015, with a small store in Doncaster kitted out with electrical conduit railings and about 250 units (each store now carries about 12,000 units at any given time).
The first retail lesson I learnt – the public recognises when a retailer has put their heart and soul into something. I couldn't afford £75 for a mannequin, but I could afford my love, time and attention
I remember naively planting bulbs in the window and hanging a washing line to display stock because I couldn't afford POS materials or mannequins.
The shop itself occupied a decent high street position opposite McDonald's, and I distinctly remember I was hanging Marigold gloves on the said washing line when two women knocked on the window and complimented me on the effort I was making. That was perhaps the first lesson I learnt in retail – that the public recognise when a retailer has put their heart and soul into something. Even though I couldn't afford £75 for a mannequin, I could afford my love, time and attention.
Give them a reason to come
That first day in Doncaster I took £53 exactly. At the end of that first day I felt failure and disappointment. I could have given up there and then. But I heard again those doubting whispers, and knew that this was a lesson to be learnt: I was not entitled to open my shop doors for a day and take people's hard earned cash; I had to give them a reason to come; I had to create joy.
Over the first few months I learnt even more, some of the biggest, lessons which some retailers to this day have yet to learn: there will always be competition; service is everything; and the only person who can control a store's success is the retailer themselves.
Sometimes I research those who are at the top of the retail game, and the same question comes to mind – when was the last time you worked on a shopfloor, behind a till, stacked shelves, or more importantly dealt with life on the customer service desk?
I was at my local Tesco last week and passed the colleague smoking area. One person was sitting on a broken chair, surrounded by discarded butts and staring at a barbed wire fence. He looked demotivated and yet might have had another four hours of his shift remaining. I wondered if the chief executive would sit in that area during their lunch break?
And that's when I realised that I am not a retail imposter; I live, eat and breath what happens at my stores
And that's when I realised that I am not a retail imposter; I live, eat and breathe what happens at my stores. Often I can be found measuring one of our little customer's feet for a new sparkly pair of shoes, or putting the world to rights with the grandmothers who shop with us week in, week out.
The imposters are the ones who sit in their shiny offices not having stepped foot on their own shopfloor in years; the ones who have no idea how motivated their colleagues are, and couldn't tell you about the customer journey in their own stores.
I may have no background in retail, but retail is in my blood – and for that I will always be thankful.
Retail Week Live 2019
Frances Bishop is speaking at Retail Week Live on March 27, at London's InterContinental O2 hotel.
To check out the packed programme, and book your tickets, click here.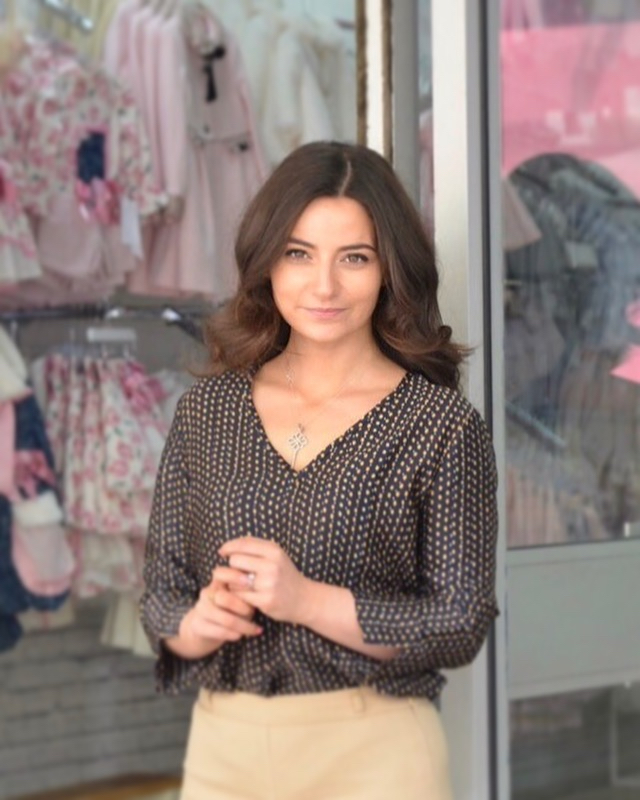 Frances Bishop is founder of The Pud Store.