Julian Dunkerton has won his campaign to return to the business he co-founded, having engineered a boardroom coup.
Dunkerton, who together with co-founder James Holder own 29% of the business they founded in 1985, has been a vocal critic of Superdry's management in the period after he left the fashion retailer in March 2018.
Since late last year, he has been agitating for a return to the board, bringing with him former Boohoo chair and Selfridge's chief executive Peter Williams as a director.
While the pair won 51% of the vote, 74% of shareholders other than Dunkerton and Holder voted against the re-election.
There has been a volatile share price reaction to the news – first the stock was up but it subsequently fell.
Dramatically, as they had signalled they would, almost the entire Superdry board has resigned – some, like chair Peter Bamford and chief executive Euan Sutherland, with immediate effect, and non-executives with three months' notice.
Dunkerton may have secured his re-election, but the real challenge is only beginning.
Strategy
Having witnessed Superdry's share price crash in the intervening year, Dunkerton has, he told Retail Week in December, "a strategy to make sure that we are perfectly positioned to be the most profitable branded company on the planet".
In a letter to shareholders last month, he elaborated on that plan. He listed loss of brand identity, low employee morale and loss of creative talent as three major strategic missteps that he would fix, and said he believed a return to form was achievable within two to three years. That would include a return to profitable sales growth, restoring double-digit EBIT margins and rebuilding profitability.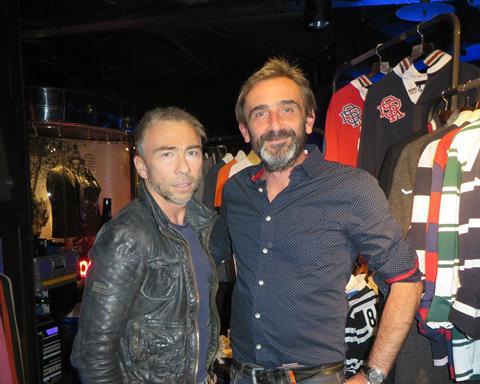 Dunkerton and Williams would achieve this by reutilising Holder's product consultancy DesignLab, cancelling the proposed kidswear range, expanding the SKU count, improving product quality, near-shore production, reducing discounting and emulating online etail giants by introducing product 'drops' to ensure newness online while sticking to a two-season model in-store – and a whole lot more besides.
"We have a wonderful opportunity to take this brand and this business to the next, exciting phase of its growth and development," Dunkerton said today. "I can't wait to get started and to work with the directors, the talented staff and our partners to deliver the future of Superdry. The hard work starts now."
While nobody would question Dunkerton's passion, it is important to recognise that Superdry is operating in the most hostile fashion retail market in living memory when even the online giants have sometimes faltered – look at Asos' profit warning last year. It is easy to point out what has gone wrong. It will be far from easy to fix it, even with a three-year timeframe.
Mandate
Dunkerton has received the green light - just - from shareholders. But, in the aftermath of the vote, one interested party questioned whether he truly had a mandate to lead the business, given both the result of the vote and the mass resignation of the board.
In his presentation to investors, Dunkerton said there was "great precedence of the value founders bring to a business", citing Apple's Steve Jobs and Iceland's Sir Malcolm Walker among others.
But the return of Jobs and Walker did not result in a mass management walkout. Dunkerton and Williams will need not only to rescue the business but to recruit and instate a whole suite of top-quality executives and non-executives to run it.
One thing is for certain at least: Dunkerton is right about the hard work. He may have won the battle, whether he will win the war could be another matter entirely.
Becky Waller-Davies is Retail Week's senior reporter.