Mim, the 300-store French young fashion retailer owned by New Look, is expected to report negative sales until 2012, according to research released as part of the retailer's imminent float.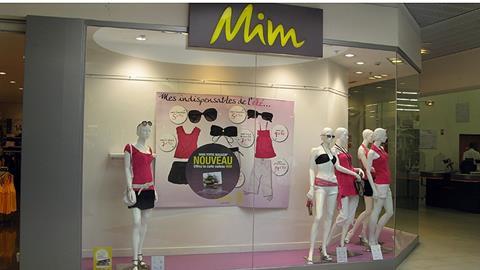 According to The Daily Telegraph, like-for-like sales at Mim fell by 14% over the financial year to March 2009 after the chain was hit by a weak French clothing market and management issues.
Sales are expected to decline 10.9% this year. Next year sales at Mim are expected to drop by 2%, only to rise in 2012 by 3%.
The figures are included in a research note prepared by bank Credit Suisse, which is a joint sponsor and book runner on the New Look flotation.
The bank estimates that EBITDA at Mim will fall from £19.1m last year, to £6.6m this year and £6m next year.
New Look has 307 Mim store in France and Belgium.
Speaking earlier this week, New Look chief executive Carl McPhail said: "We are absolutely very focused on improving the performance at Mim."