New Look will open standalone menswear stores in China and France, over the next 12 months, capitalising on its growing strength in UK menswear.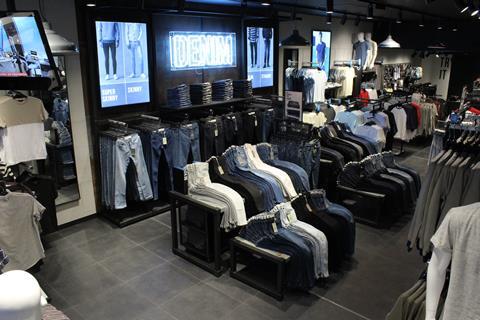 The value-fast fashion retailer wants to open 25 standalone menswear stores across the UK, China and France for the next five years.
The store split between the UK and overseas is not yet known.
New Look is currently experiencing high growth in China, delivering like-for-like growth since entering the market at the beginning of 2015. It plans to open 50 stores in the country in the coming year.
The high-street chain, which first launched standalone menswear stores in autumn 2015, is leading the current high street vogue for standalone menswear stores.
Other retailers to jump on the trend come from the high and low ends of the market.
Fast-fashion etailer Boohoo launched a standalone menswear site in April while Net-a-Porter unveiled the launch of an own-brand menswear label in its strategic report earlier this month, and in April Harvey Nichols relaunched its menswear department. High-end high street fashion chain Jigsaw will expand its menswear store offering from three to between 15 and 20 over the next five years.