New Look is to move into a 31,800 sq ft flagship store in London's Oxford Circus in 2017.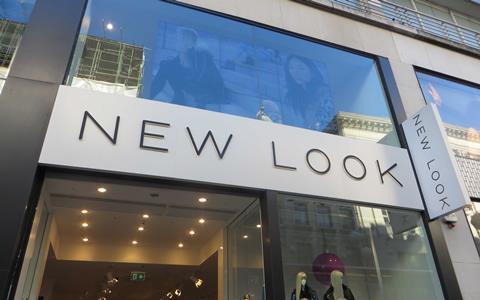 The new flagship will be located at 73-89 Oxford Street and building is due to be completed in April 2017.
The retailer will take on a 20-year lease for the two-floor development, which will cost £3.7m a year in rent.
Danny Barrasso, UK managing director of New Look, said "This store, in what is going to be a prime retail location, strengthens our position as we continue to grow the New Look brand both in the UK and internationally."
But property firm developers Great Portland Estates said the letting is conditional on securing a change of use on the second floor from office to retail.
Analyst Nick Bubb noted that the retailer has one-year rent-free period, and that from 2018 Oxford Street is expected to benefit from an increase in footfall from the opening of Tottenham Court Road's Crossrail station.
Plans for a float
The news of New Look's new flagship came a week after the retailer hired investment bank JP Morgan to work on options for a listing. JP Morgan is reportedly teaming up with Goldman Sachs, which is working with New Look to identify other potential investors for the business, ahead of a mooted float rumoured to be in the region of £2bn.
New Look, which has more than 800 stores in 21 countries around the world, has been owned by private equity firms Apax and Permira, and its founder Tom Singh, since 2004.
The retailer's third-quarter results, which were released last week, revealed a 1% drop in UK like-for-likes due to unseasonably warm weather.
New Look chief executive Anders Kristiansen said the results were "robust", and said the retailer was "ready to float".