New Look is aiming to open up to 20 more standalone menswear stores in the next 18 months as an initial roll-out has proved successful.
Chief executive Anders Kristiansen told Retail Week that the four stores already open in the UK are performing "far better than anticipated".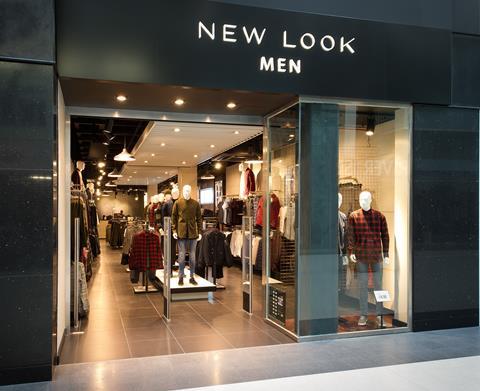 The fashion chain launched its first menswear stores earlier this year and one more is planned before the end of its financial year next March. This will be followed by 15 to 20 more stores by March 2017, Kristiansen said.
He said customers were responding well to the stores and prices, which includes suits for £75.
New Look is upping its investments with the backing of its owner, the South African investment vehicle Brait. The fund, which is 34%-owned by South African billionaire Christo Wiese, acquired New Look in June this year.
Earlier today, the retailer reported a 5.9% lift in group sales to £756m, with UK like-for-likes up 4.7%.
The chain is also looking to open more of its traditional stores in London, Manchester and Birmingham.
Kristiansen said Hammersmith, Islington, Richmond and Wimbledon are all places in the capital where the fashion retailer would like to be. "If we can take more space in these markets then we will," he told Retail Week.
Kristiansen said New Look is also "under represented" in Manchester and Birmingham. "It's all about getting the right space though," he added.
The global fashion chain is in the process of re-furbishing its 571-strong UK store estate. So far 385 stores have been given a "more up-to-date feel", Kristiansen said.
Meanwhile, when asked on the news today that the Government may be forced to scrap its plan to liberalise Sunday trading hours, Kristiansen said: "It's a real shame for retailers and consumers. Obviously we would like to be open longer on a Sunday."
In China, New Look said it has had "successful progress" with plans to have 85 shops by next March. "We've worked hard on the product offer but we're not 100% there yet," said Kristiansen. China is responding well to its value fashion offer, he added.