New Look pre-tax loss narrows to £900,000 at half-year stage
But adjusted EBITDA tumbles 28.6% to £86.9m
Like-for-like sales slump 8.8% in the UK and 8.4% across the group
New Look has narrowed its pre-tax losses but suffered a sales slump amid an "extremely challenging" first half.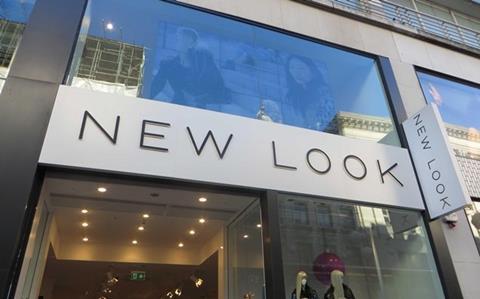 The retailer slashed its pre-tax loss to £900,000 during the 26 weeks to September 24, down from £53.7m the prior year, when it was hit by exceptional charges of £93.2m relating to the Brait acquisition and bond refinancing.
New Look said adjusted EBITDA during the half year tumbled 28.6% to £86.9m, while underlying operating profit slumped 37.4% to £59.3m.
Total revenues dropped 5% to £718.1m, while like-for-like sales plummeted 8.4% across the group.
Same store sales in the UK fell at a steeper rate of 8.8% as falling consumer confidence dented performance.
Online boost
But New Look's online presence continued to grow, with sales through its own website climbing 9.5% and third-party ecommerce sales jumping 21.5%.
New Look boss Anders Kristiansen said he "remains confident" in the retailer's long-term strategy despite a "tough" first quarter and "extremely challenging" second quarter.
"While sales have been affected by external factors such as falling consumer confidence, we have held our gross margin stable in the quarter and seen good revenue growth online and internationally," Kristiansen said.
"Recent macro events highlight the importance of our international strategy and the need for an agile and diversified proposition, which keeps pace with the ever-faster speed of trends driven by social media."
New Look said it will hit the 100-store milestone in China "soon" as it continues to expand its overseas footprint.
Kristiansen insisted that New Look was "well-prepared" for the peak Christmas trading period despite a challenging first half of the year, after ramping up its marketing and creating "impactful" festive window displays.