N Brown has said it expects to pay an additional £6m to £9m in marketing costs from 2020 following a long-running dispute with HMRC.
The JD Williams, Simply Be and Jacamo owner has been at loggerheads with HMRC regarding the VAT recovery of marketing costs.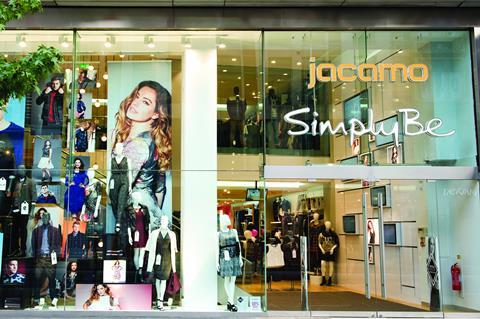 N Brown argued its marketing spend relates to the sale of goods, rather than the provision of financial services, which is exempt from VAT.
The fashion group insisted it is entitled to recover VAT on "the vast majority" of its marketing costs, but HMRC said because the marketing costs relate to both the sale of goods and financial services a "substantially higher portion" of VAT is non-recoverable.
A first-draft decision from a tribunal, which was heard in May, has ruled that when N Brown is marketing goods it is also marketing its financial services, even if there is no direct reference to this in its marketing material.
N Brown said it was "disappointed" in the decision and was considering lodging an appeal.
It predicted costs will increase by between £6m and £9m a year from 2019/20 if it loses the case.
However, N Brown said it would "mitigate as much of this cost increase as is possible through continued operating efficiencies".
The retailer said it remained "comfortable with market expectations" for its current financial year.
N Brown house broker Shore Capital slashed its full-year profit forecast for the fashion operator by 9% to £77m.