N Brown boss Angela Spindler said the retailer was "'knocked sideways" by the unusually warm weather that led the company to issue a profit warning.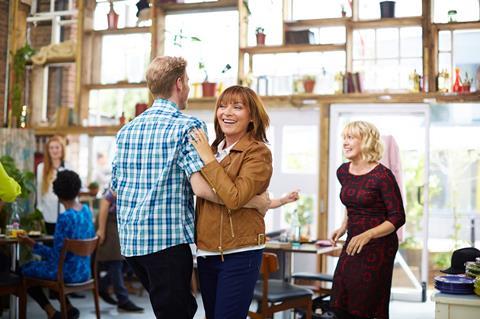 N Brown yesterday revealed it now expects pre-tax profits for the year to be in the range of £88m to £92m, 12% to 15% down on some analysts' forecasts, following a mild September that halted demand for winter ranges.
Spindler told Retail Week: "September was really poor. The season didn't start where we expected it to start. The weather has now cooled down a bit and we are now seeing sales coming through."
"[The profit warning] is a blip, we've taken it on the chin."
She said lowering the full-year profit forecast was so the business could "deliver our plans without the unnecessary pressure to pull back sales".
In the first half pre-tax profit fell 3.2% to £42.7m on sales that slipped 0.6% to £407.3m in the 26 weeks to August 30. Like-for-likes across the group fell 0.5% but surged 17% in stores.
But Spindler said: "We're really pleased with what we have delivered so far. We're going through significant change going from a catalogue business to a modern multichannel business and having a differentiated proposition that ticks all the right boxes.
"We are just in a transition stage. But the green shoots of the customer are really encouraging."
Retailers hit by weather
N Brown joins a growing list of fashion retailers who have been impacted by the mild September, as Next revealed last week sales grew 6% in its third quarter rather than the expected 10%. And it said if it continues into October, full-year profits could be hit. John Lewis's fashion sales were also hit in the month.
In its half-year update, N Brown, which owns plus-sized brands including Simply B, said it has been focusing on changing the phasing of the seasons to reflect the way the customer shops. It has also invested in recruiting more customers by "reshaping" its marketing programme. This included relaunching its JD Williams brand, rectruiting TV presenter Lorraine Kelly as the face of it.
The retailer's overall active customer base was up 3.7% in the half, although N Brown said it would not see the benefits of these shoppers on its bottom line until next year.
It has also moved away from offering credit for high-ticket and high-risk areas in its home and gift categories. This led to an 8% sales fall but it "significantly" improved the quality of sales and bad debt.