Mothercare's like-for-like sales rose in the fourth quarter, but it has warned of challenging currency conditions affecting international sales.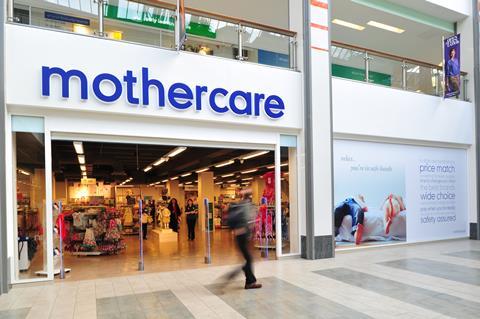 Mothercare reported a 5.1% increase in UK like-for-like sales in its fourth quarter, thanks to a combination of selling more goods at full price and improving product and service.
Chief executive Mark Newton-Jones said: "By restricting discount periods we produced a stronger end-of-season Sale with improved sell-through rates as a result.
"We were discounting when we didn't need to discount and we didn't have enough exclusive products, now we have a lot more new product which helps bring customers into the store."
Newton-Jones said its offer was now more high quality. "We're seeing customers are coming for big prices," he said. "We're not trying to compete with supermarkets, we're a specialist."
He named Converse and Mamalicious as two higher value brands that were selling well. "I think the customer comes into our stores, looking for something a bit special, a bit more exclusive they couldn't get elsewhere – but don't get me wrong, we're not turning this business into a Prada or Hugo Boss, but we can sell aspirational product."
Mothercare total UK sales also edged up 1.5% in the 11 weeks to March 28, while international retail sales were up 11.4% at constant currency. However the retailer warned that the business continues to be challenged by foreign currency volatility, which reduced sales to 5.5% on an actual currency basis.
Online sales surge
Online sales continued to surge, with sales from the web up 32%, accounting for 30% of its total UK sales. Mobile sales enjoyed comparable growth, with revenues stemming from smartphones and tablets growing at 31%. Click-and-collect now makes up about 36% of its total online orders.

Newton-Jones added: "The final quarter is in line with our plan. In the UK our strategy of reducing promotional and discount activity and returning to being a full-price retailer has continued to stabilise margin.

"Like-for-like and online sales have also benefited from this approach along with the initiatives to improve product and service put in place during the year. In International, the underlying businesses remain robust but economic pressures have affected sales.

"Over the last year, we have made good progress with our strategic plan. It is still early days in our turnaround, but we are putting the foundations in place by modernising and investing in our business."