Morrisons has broken into the UK's top 20 fashion retailers for the first time since launching its Nutmeg clothing label three years ago.
The grocer edged into 20th position in terms of market share during the 12 months ending January 2016 – and in doing so became the final member of the big four to crack the top 20.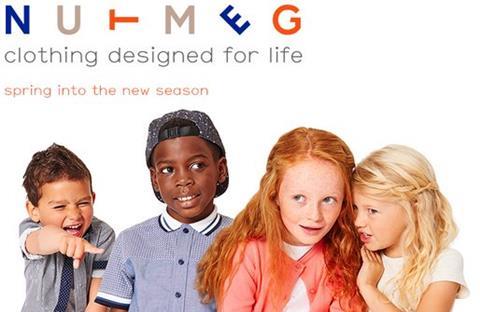 Asda is the UK's second-largest fashion retailer behind Primark by sales volumes, according to the latest data from Kantar Worldpanel, courtesy of its George brand.
Tesco, which sells its F&F fashion brand, lies in fourth, while Sainsbury's is two places further back in sixth position, driven by the success of its Tu brand.
Morrisons, which now holds just under 1% of the competitive fashion market, was the latecomer of the big four to the fashion sector when it launched Nutmeg in March 2013.
But the label is gaining momentum and recorded more than 3.1 million transactions in the year to January 2016. One in 10 female shoppers aged 35-44 purchased Nutmeg products during the period.
"Sales have increased 25% over the last 12 months, and there's still room for growth."

Christine Bryce, Nutmeg
The Bradford-based grocer is in the process of rolling out its clothing proposition across its store estate and plans to sell Nutmeg lines in all of its 498 supermarkets by the end of the year. It currently has a fashion offer in 304 of its shops.
The Nutmeg label stretches across 6,000 SKUs, consisting largely of kidswear and some adult "essentials", including underwear and pyjamas.
Retail Week understands Morrisons is mulling a move to launch full menswear and womenswear propositions, although that is unlikely to happen until the final quarter of 2016 at the earliest. It could also explore the potential of taking its fashion range online.
Nutmeg category director Christine Bryce said: "Sales have increased 25% over the last 12 months, and there's still room for growth as we aim for a presence in every supermarket before December.
"We'll continue to work at raising awareness of Nutmeg and introducing even more customers to it by providing good quality and excellent value."