Jacques Vert concessions will shut after administrators failed to find a buyer.
The business was in administration for the second time in a year.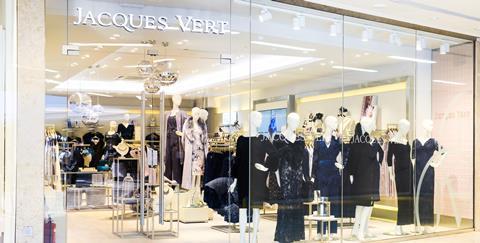 Both Jacques Vert and its sister retailer Precis are owned Calvetron, a Harold Tillman-backed consortium. It bought the pair out of administration in June 2017.
The closure of the two retailers will result in 500 redundancies in UK stores and 250 across its Canadian operations.
Another 90 staff at Calvetron's head office and distribution centre will also lose their jobs, though some will be retained for between two and four months while the business is wound down.
The winding up comes after a wave of closures in June, which resulted in 102 concessions shutting and 445 employees being made redundant, one month after the business entered administration for the second time in a year.
Duff & Phelps administrator Benjamin Wiles said: "Following our appointment, the joint administrators have continued to trade the business, allowing a period of time for us to market the business and assets for sale as a going concern.
"We have explored a number of potential options, however no viable offers for the business as a going concern have been received. Calvetron Brands has faced the perfect storm of extremely difficult trading conditions on the high street, rising costs and low customer confidence all of which hindered our ability to secure a buyer."